From buttery chards to opulent reds – we've got you covered
Love a wine with a woody aroma, undercurrents of crisp earthy grass, forest notes, and a full bouquet? The truth is, most of us point blindly at the second cheapest variety on a wine menu, then cross our fingers. If you're ready to upskill and choose with a bit more confidence, read on and get ready to go from clueless to connoisseur.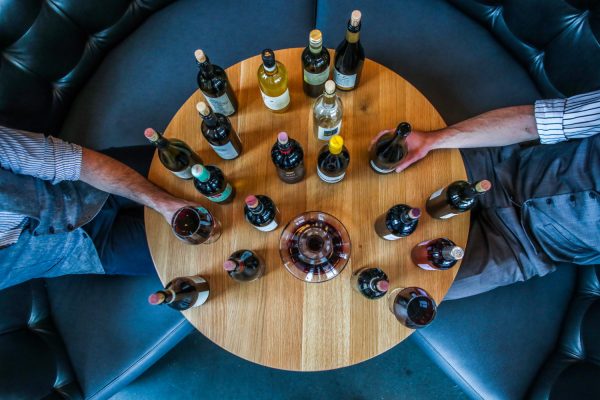 While each wine variety is made by squashing grapes into a big juicy soup (traditionally using feet), the outcomes are hugely different. That's mostly about the skin of the grape – leave pinot noir grape skins out of the mix and you get a lighter, white wine. Leave them in to add their dry, deep-flavored tannins and dark color and you'll get a red wine.
From production methods to food pairing, here's what you need to know about the wine rainbow:
Red – made using only black grapes with the skins intact for the initial fermentation period (anywhere from five days to two weeks). Typically after this, a portion has skins removed while some remain. The two are then blended and left to mature. Voila – red wine!
          Best paired with – bold flavors like red meat.
White – contrary to what you might think, white wines can be made from any color grape, but the skins and pips have been removed post-crush. This leaves them tannin-free and pale in color.
          Best paired with – light, delicate flavors like fish or poultry.
Rosé – while it might look like it, this isn't usually just a mix of red and white wine (unless you've gone for a VERY cheap option!) The production process for rosé is similar to red – just using lighter black grapes – and the skins are left on for a much shorter time, a matter of hours rather than days or weeks.
          Best paired with – cheese, salads, fish, and poultry.
Swirl and sniff before you sip
Now you've got your colors sorted, don't just jump right in and slurp that fine wine that was years in the making. Approximately 80–90% of what we perceive as 'taste' is due to our sense of smell, so swirling the glass and inhaling the aromas are a huge part of your tasting experience. Think about what you smell — is the wine fruity or earthy? Or perhaps you smell plain old red wine? There's no wrong answer and this takes ongoing training. What a great excuse to drink more wine!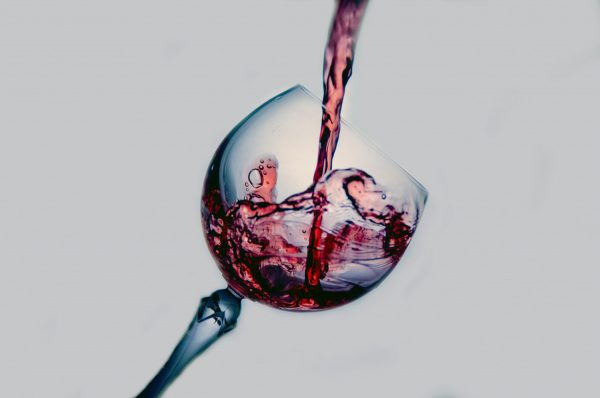 Let it linger a little longer
As you sip the wine, let it linger in your mouth a little longer so that your 10,000-plus taste buds all get a look-in. While we're not suggesting you swish and spit like the pros, giving it a gentle swirl around in your mouth will make sure nothing goes unnoticed by your soon-to-be discerning palate.
Voicing your verdict
Now that you've tasted like a wine buff, describing the wine like a true aficionado is the next step. Here are four of the key wine-tasting categories to launch your lingo: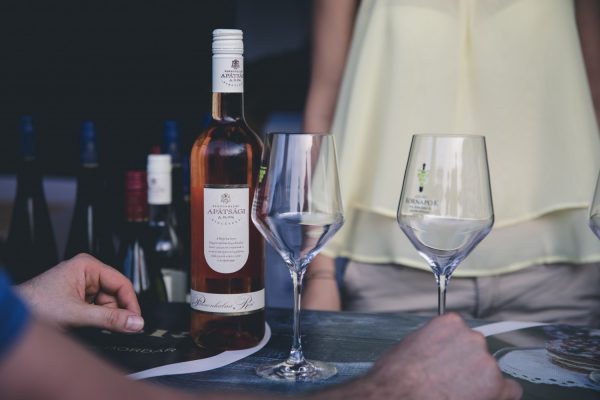 Fruity – whether it's a rich, sweet, or dry wine, all wines can be categorized by their fruit level. Within this, they fall into two main groups Fruit forward or savory. Fruit forward wines – as the name suggests – smell or taste fruity, but this doesn't necessarily mean they're sweet. Savory wines are the complete opposite, with earthy flavors.
          Fruit forward lingo: fruit-driven, jammy, flamboyant, juicy, ripe
          Savory lingo: herbaceous, earthy, rustic, vegetal, elegant, stalky
The sweetness level – wine gets its sweetness from the amount of sugar that is left over as the grapes ferment. Less residual sugar makes for a dry (or bone dry) wine, whereas a wine heavier on the sugar content, like a dessert wine, is noticeably sweet. Wines that sit somewhere in the middle can be called 'off-dry' and have a touch of sweetness.
The body – often described as the weight of the wine in your mouth, some experts suggest thinking about it like whole milk versus skim milk. It's all about how the wine feels in your mouth, and the terms used to describe this are light, medium, and full-bodied. Full-bodied wines fill your mouth with texture and intensity, mediums (reserved for reds only) are middle ground and light-bodied wines are refreshing.
          Full-bodied lingo: lush, rich, bold, intense, opulent
          Medium-bodied lingo: elegant, juicy, fleshy, mellow, soft
          Light-bodied lingo: delicate, crisp, bright, airy
The finish – the wine buffs' way of saying 'aftertaste', this can completely change the experience and transform an average wine into an instant favorite. These are grouped into three main categories – smooth, spicy, and bitter.
           Smooth finish lingo: round, velvety, silky, creamy
           Spicy finish lingo: sharp, balsamic, peppery, edgy
          Bitter finish lingo: coarse, firm, structured, austere
Now choose the perfect drop
Oh hey there, wine buff. Now you know your wines and how to sip them in style, you can approach that wine aisle with confidence. As with anything tastebud oriented, remember it's all a matter of, well, taste. So, stick to what you like and enjoy training your palate along the way.