How did we get here, and is it so bad?
It's become second nature to start the day by reaching for your phone and barely letting it leave your hand until you settle in for the night. This clever little device snatches up any snippets of downtime throughout the day and night – whether you're waiting for a file to download at work, or for your partner to queue up your night of Netflix and chill – it's always by your side. With all this combined screen time adding up to more than ten hours a day for the average American, are we overdoing it on the tech front? Here we look at the effects of this now-integral part of our life, and what we can do to rein it in.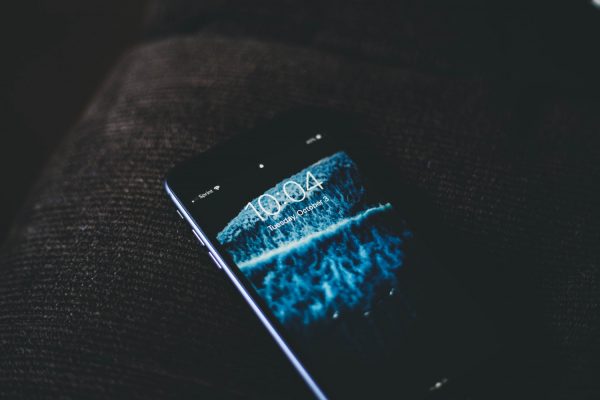 A brief history of our screen time obsession
With the PC becoming a common fixture in the workplace in the mid to late '80s, its ability to handle tedious, manual tasks was what first got us hooked. As technology and programming progressed in the '90s, Microsoft Windows and the World Wide Web entered the picture, changing our lives forever. Smartphones came on the scene in the early 2000s, and just ten years ago they became a permanent fixture in our lives.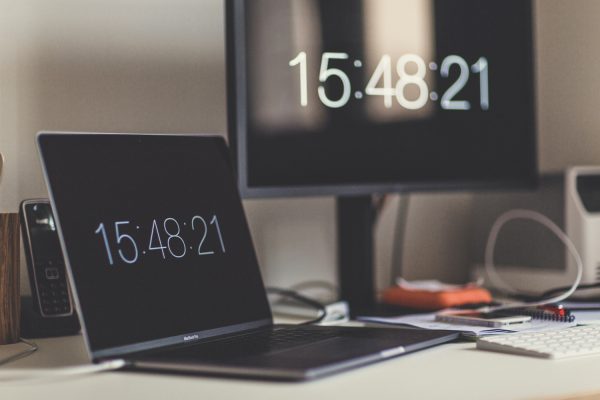 At this point, screens went from helpful work tools to our everything. Today, the average American family has ten connected devices in the house, 1.28 billion people are active on Facebook globally each month, and 66% of Americans admit to sleeping with their smartphones at night. You could say we've become obsessed.
The addictive nature of screens
Social media apps in particular feature persuasive design that draws you in – minutes and sometimes hours pass, and you're left wondering where they went. With the average American checking the phone 96 times a day, what might seem like mindless, relaxing fun is actually a dopamine addiction.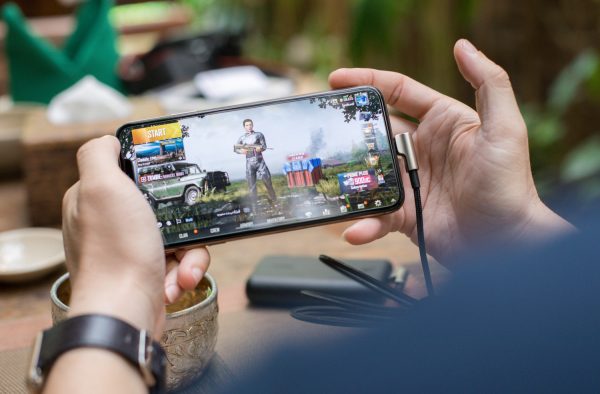 Dopamine is a feel-good chemical that's released with positive experiences, and social media have hijacked this. That buzz you get when notifications pop up on your phone, or likes and interactions with a post you've made? That's dopamine. Just like any addiction, the pleasure is temporary and your brain begs you to go back for more.
Screen time at different ages
We've all heard that too much screen time isn't great for us, but how much is too much? Well, it depends. Here are the current recommendations across the ages:
Screen time for under-twos
Popping the TV on to soothe a rampaging toddler or whipping out the iPad to dine in peace with littlies are total saviors. In the moment. Unfortunately, it might calm them initially but too much screen time for under-twos can lead to behavioral issues and language delays. The American Academy of Pediatrics (AAP) recommends that media usage be avoided altogether for this age group (aside from video chatting).
Screen time for preschoolers
Because kids' brains are still rapidly developing at this age, it's recommended that they have very limited screen time and that it's mainly used for educational purposes. The AAP recommendation is for no more than one hour of high-quality programming per day.
Screen time for grade-schoolers and teens to adults
In the US, kids between the ages of eight and twelve spend an average of four to six hours per day looking at screens, with this number climbing to nine hours in teenagers according to this study. With social media usage skyrocketing in this age group, it becomes about balance. As with adults, there are no recommendations on screen time for young adults, as long as it doesn't interfere with basic needs like exercise, quality sleep, socialization, and unplugged downtime.
When does screen time become a problem?
Too much screen time can have adverse effects on our emotional and physical wellbeing. Here's how:
Emotional problems – research has shown that teens using social media can suffer from low self-esteem, depression, and anxiety. Constant comparison and chasing that dopamine hit can take its toll on all of us.
Obesity – unless you're running on a treadmill or stationary cycling, chances are you mainly consume screens either sitting or lying down. As screen usage climbs, so does our sedentary time.
Quality of sleep – there's growing evidence that screen usage interferes with sleep, particularly if devices are used close to bedtime. Screens illuminate with the use of blue light, which tricks our bodies into thinking it's daytime and makes it difficult to catch those Zs.
Back, neck, and thumb issues – when using our phones or tablets, we're typically holding them at waist height rather than eye height. Looking down in a hunched-over position strains your neck and spine. Add to this 'texting thumb' – a repetitive strain injury caused by too much swiping, scrolling, and texting.
Ready to cut back?
If all of this sounds less than ideal and you're ready to swipe left on your current screen time quota, we've got your back with eight easy tips for reining it in:
Eat screen-less
Lunch-breaks beckon as a time to catch up on news and social media that you may have missed during a diligent morning's work – but resist the temptation. By banning a side of screen time with your lunch, you'll give your eyes the rest they deserve and you'll likely enjoy your food more.
Think before you google
We've become reliant on having information at our fingertips. The next time you think, "Oh, I'll just google it", think again. Can you figure it out on your own? Or engage a colleague in conversation? Either way, it's a win-win.
Leave your phone behind
Start small by leaving your phone behind if you're going out for a walk, and progress to phone-free chunks of time over the weekend. At first, it will feel strange, but eventually you'll taste the freedom!
Identify and exterminate the offenders
Check your phone-app usage and see which apps are the real time-suckers. Either use your phone's usage limits or delete them entirely. If that's a bit extreme, try moving them off your home screen to break the habit. Sometimes that two-second delay is all it takes.
Invest in an alarm clock
Get that phone out of the bedroom and get woken up by a good, old-fashioned alarm clock! Not reaching for your phone first thing in the morning sets you up for a more mindful day.
Disable notifications
Remove that dopamine hit by disabling notifications. Schedule times throughout the day to check emails or social media and stick to these. Notice how focused you can be minus the distractions!
Leave your work at work
If you're not required to be on call, resist the temptation to check work emails after hours. It can become an obsessive habit that severely impacts on your downtime.
Find a new boredom hobby
A lot of us turn to devices to kill time or stave off boredom. Find yourself a new gap-filler that's more productive. Read a book or take up a craft and resist that aimless scrolling.
Moderation is key
Just like all less-than-desirable pastimes, moderation is key. Remember what this technology first brought into our lives – convenience and efficiency – and continue to use it for just that. We're talking Google Maps and Excel spreadsheets rather than hours of YouTube cat videos. If you're worried about your current screen time obsession, we implore you to rein it in and give some screen-free time a try. You might just love it.