How your personality influences the way you lead
Whether you're in your first management role, you're starting your own business and taking on staff or you've been in a leadership position for years, leading people can be challenging. Making big decisions, dealing with performance issues and interpersonal conflicts, being the one your staff come to with problems – it's a lot to juggle.
Everyone has their unique leadership style. Your style comes from your inherent personality traits, beliefs you've developed in your personal life, habits you've picked up during your career and the type of work you do.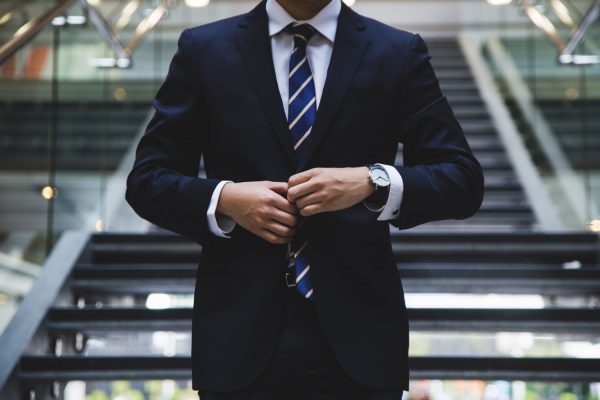 Although each leader has a unique approach, most fit into a broad style – or a mix of several. Working out your personal style could help you refine the way you lead – and eliminate negative habits or traits before they cause problems.
Here's our guide to seven common types of leader – where do you fit in?
1: The dictator  
In this old-school leadership style, the boss is the boss and nobody else gets a say. Staff are not consulted about decisions even when they're directly affected by them, and are rarely expected to offer their opinions.
Although there are times when leaders have to make tough decisions, this style of leadership doesn't work well in modern workplaces. Most employees don't want to work under a boss who doesn't consider their perspective – and most organisations don't want a leader who can't keep people around. It's a rigid, inflexible style of leadership that often comes from insecurity – new managers can fall prey to thinking they have to be tough and in charge all the time.
You could have some dictatorial tendencies if you:
Make decisions without thinking about others
React poorly when people question your decisions
Refuse staff requests in order to maintain control, rather than for business reasons
2: The sharer
This style of leadership is the polar opposite of the dictatorial style. Sharers take the opinions of others seriously, offer options instead of giving commands and give their team members significant input into projects and other decisions.
Although this leadership style is generally well-received, it does have its limits. Sometimes it's impossible to build a consensus and someone has to make the call. If you can't step out of the sharing role when it's necessary, you could struggle to be an effective leader.
You're a sharer if you:
Consider ideas from your whole team
Discuss decisions until everyone has shared their views
Give people options rather than commands
3: The strategist  
Companies love strategic leaders because they balance the long-term goals of the company with day-to-day staff management. This type of leader can see where team members fit into the business, how they can develop new people and how strategic goals will affect employees. If you're running your own business and managing staff, you have to be at least partially strategic.
Although this style works for the business, it can be draining for leaders themselves. Making decisions that fit the strategic direction of the business while giving staff members opportunities for growth isn't always easy.
You could be a strategist if you:
Consider the broader needs of the company when making any decision
Think about future positions or growth opportunities when hiring
4: The relaxed leader  
Relaxed leaders don't sweat the small stuff. They might let their employees show up at the office whenever they like, wear whatever they want and manage their projects as they see fit. This style of leadership is common in start-ups where new leaders focus on running the business rather than managing people.
Although giving employees freedom and trusting them to manage their work can be a good thing, it can also cause problems. Not caring about the small stuff can sometimes leak into the important parts of the business – casual workwear is one thing but a relaxed attitude to deadlines is different. Lack of staff oversight can also mean people miss opportunities for coaching and professional growth.
You're a relaxed leader if you:
Don't worry about work hours, as long as the work gets done
Have few check-ins with staff about their work
Spend more time running the business than managing staff
5: The rule-follower
Rule-followers don't rock the boat. They're not necessarily bad managers or unsuccessful leaders, they just stick to the rules and do things the way they were always done. In older, traditional organisations, this type of leader can be successful, if unambitious.
Rule-followers can run into trouble when they meet people who think differently. They may reject new ideas and struggle if the company implements changes to processes or policy. For employees, working under a rule-follower can mean a lack of freedom to make changes or explore their own ideas.
You could be a rule-follower if you:
Manage your team using the same tools and strategies as your predecessor
Reject changes to processes or policy without really considering them
Focus on small rules and details rather than the big picture
6: The teacher
Nurturing and supporting the team is what this type of leader does best. Like great school teachers, they identify strengths in people and help draw them out, pushing them towards growth and success with coaching, guidance and frequent feedback. Teachers also have a strong focus on interpersonal relationships and getting the team to work together.
Teacher-style leaders can be incredibly effective at building strong teams and creating loyalty in employees. However, because they're so focused on team development they run the risk of losing focus on work tasks.
You might be a teacher if you:
Make a point of giving frequent, constructive feedback to each employee
Look for people to fit your team dynamic when hiring
Organise events to help build relationships on the team
7: The change-maker 
As the name suggests, change-makers are always pushing forward and looking for ways to transform the organisation. Goal-focused, this type of leader pushes people out of their comfort zone, challenging them to grow and develop beyond their roles.
Change-makers can be motivational and inspirational to employees and incredibly valuable to the company. They tend to get a lot out of their people and keep a laser-focus on moving the business forward. But this type of leader can run the risk of pushing too hard and expecting too much – goals need to be balanced with tailored coaching and flexibility if circumstances change.
You might be a change-maker if you:
Have very high expectations for your employees
Get employees to set goals frequently
Find ways to move people up through your organisation
Finding your style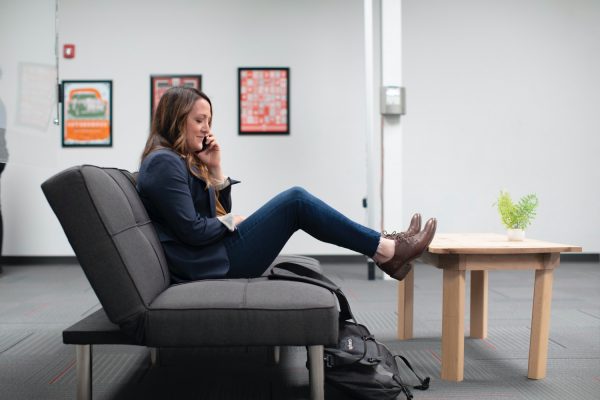 Of course, most people don't fit perfectly into one leadership box. You might be a teacher with a dictatorial streak, a sharer with a talent for strategic thinking or a change-maker with a relaxed approach. Defining your style isn't about fitting into a category, it's about understanding where your leadership instincts come from – and working out how to change if they don't fit your organisation or your team.