Floaters, flashes of light, and more weird eye symptoms to watch
Eyes are not just the windows to your soul – they can also be windows to unseen health problems, minor and major.
That's why it's so important to keep, well, an eye on your eye health. Symptoms and changes that may seem insignificant could turn out to be early indicators of serious issues with your vision, eyes, or even other parts of your body.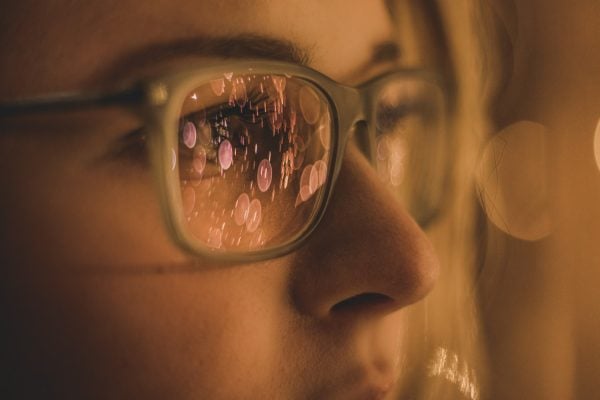 If you notice weird, seemingly minor symptoms like floaters at the edge of your vision, flashes of light, scratchiness or pain, double-vision or blurring, or freckles on your eyes, they could be signs that something is wrong. And, like most health problems, getting them checked out early is almost always the best option.
Here's our guide to those weird eye issues – and when you should be worried:
1 Floaters in your field of vision
'Floaters' are specks or worm-like shapes that drift across your field of vision. They're usually subtle and difficult to focus on, and you may only notice them when you're staring into space.
Most floaters are a harmless result of the aging process. As you and your eyes age, the jelly-like vitreous in the back chamber of your eyeball starts to liquefy. As this happens, fibers within the vitreous can clump together, casting shadows on your retina – which you see as 'floaters'.
Although most people see them at some point, if you notice a sudden surge in the number of floaters in your eye, see an ophthalmologist as soon as you can. In some cases, they can be a sign of a torn or detached retina, which needs to be treated promptly.
2 Flashes of light
Unless there's a thunderstorm, flashes or flickers of light can be a disturbing sign that something's up with your vision.
Like floaters, flashes of light start in the vitreous body behind the eye. When the liquid in this area of the eye is put under pressure, the resulting friction can cause the retina to register phantom flashes of light. Sometimes, just rubbing your eyes too hard can be enough.
If you notice flashes or flickers frequently, it could be a sign of inflammation of the optic nerve, your vitreous detaching from your retina, or your retina detaching from the back wall of the eye.
3 Dark patches or bright spots
A dark patch or bright, flickering spots in your vision is almost always a sign of a serious issue. Also called scotomas, these spots can appear at the center of your eye or in your peripheral vision. Unlike floaters or flashes of light, which tend to appear sporadically, blind spots in your vision are noticeable all the time.
Scotomas can be caused by neurological problems such as a stroke or a brain tumor, or by a head injury. They can also be caused by diseases such as multiple sclerosis which affect the optic nerve, or by ingesting certain chemicals – like quinine or methyl alcohol.
If you notice blind spots, get your eyes checked by an ophthalmologist straight away – they'll be able to check your eyes, and recommend treatment for any underlying issues.
4 Struggling with straight lines
When the straight lines of window blinds or power poles look bent or wavy, you might have a problem with your eyes.
Visual distortion, also called metamorphopsia, can make flat or straight objects look curved, tiny objects look larger, and faces look odd. It's usually caused by damage to the lining of the retina as a result of age, injury or disease. Diabetes in particular can have a serious effect. Other conditions, including macular edema and retinal detachment, can also affect the retina and cause distorted vision.
If you notice that lines of text in your newspaper look wavy, or the faces of your loved ones look Picasso-esque time to get checked.
5 Blurred vision
Blurred vision can range from slight fuzziness when looking at fine detail, to significant clouding and lack of focus. It can be a result of aging in the eyes, a side-effect of medication, or a symptom of a serious eye disease or neurological condition.
If your vision becomes blurry over time, it's likely to be the result of macular degeneration or another eye issue. Seek help from an ophthalmologist to see if you need treatment or a prescription for glasses.
On the other hand, if your vision suddenly becomes blurry, it could be a sign of a serious health problem like a stroke, encephalitis, or brain tumor. These conditions can all be fatal, so if you experience sudden blurring of your vision, particularly if it's accompanied by a severe headache, stiff neck, vomiting, or nausea, it's important to call 911 immediately.
6 Seeing double
Double vision happens when your eyes aren't working together as they should. Usually, your brain combines the slightly different images from each eye to create a clear, coherent picture. When the nerves or muscles controlling the eyes are damaged or inflamed this function fails and you see blurry, repeated images.
Some medical issues can cause double vision – childhood squints, thyroid problems, head injuries, diabetes, stroke or aneurysm.
7 Pain in the eye
Eye pain isn't much fun, but it is usually fairly minor. Pain on the surface of the eye is often caused by a foreign object – like a speck of dirt or an eyelash. Once the object is out, the eye tends to recover quickly – although if the cornea is scratched, it may take longer. Other causes of surface pain include conjunctivitis, blepharitis and irritation from contact lenses. If the surface of your eye is painful or irritated and it doesn't resolve quickly, it's a good idea to see an ophthalmologist or doctor for help.
Pain within the eye, also called orbital pain, occurs when the nerve at the back of the eye is inflamed or damaged. Glaucoma, migraines and even sinus infections can cause this type of pain. In some cases, an infection can cause optic neuritis, which inflames the optic nerve, resulting in pain and temporary loss of vision.
Protect your vision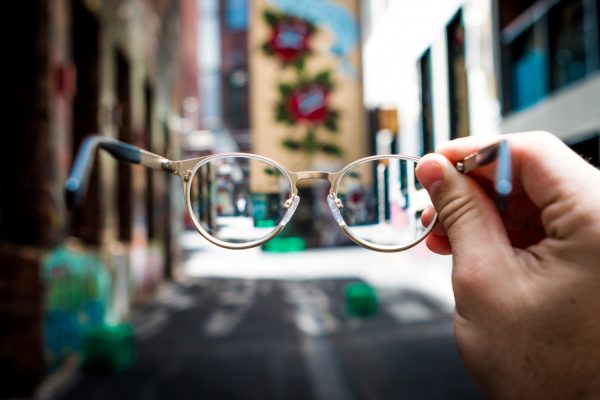 Your eyes are precious and delicate – and it's so important to take care of them. Wear protective sunglasses, visit your optometrist regularly, and watch out for weird symptoms that could be signs of something more serious.