From symptoms to treatments, here's what you need to know
As the days grow colder and darkness creeps in, many of us begin to feel less than enthused about the onset of winter. The changing seasons affect us more than we realize – from waning motivation to get up and running on frigid mornings right through to our food choices. While these mood changes are relatively common, for some people, the shifting season can cause a dramatic swing in mood, and even bring about depression.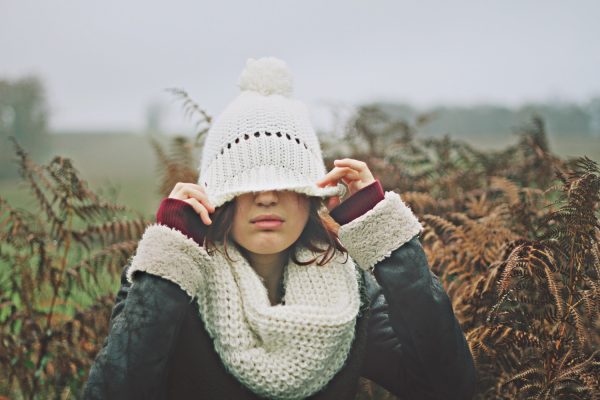 Seasonal affective disorder (SAD) is a type of depression associated with the cooler months and while relatively rare – only about 5 percent of American adults are diagnosed with it – it can affect us all to a degree. So, what exactly is SAD, what causes it and what treatment options are available?
What is seasonal affective disorder?
As the name suggests, SAD occurs in a seasonal pattern. Typically, sufferers will feel completely fine in the warmer months, but as the cold closes in, so do the symptoms of this type of depression. It's important to keep in mind that this is so much more extreme than a common case of the winter blues.
What causes SAD?
While the exact cause of SAD is unknown, it's thought that it could be linked to a lack of sunlight affecting your body's chemical balances. The main theory is that reduced sunshine hours might keep a part of the brain called the hypothalamus from working properly. The hypothalamus affects:
Melatonin levels – this hormone is responsible for sending you to sleep. In people with SAD, the body may produce higher than normal levels, affecting sleep patterns.
Serotonin levels – the key hormone for stabilizing mood, serotonin also helps your body with sleeping, eating, and digestion.

 

Circadian rhythm – your body's internal clock regulates functions like your sleep/wake cycle and kickstarts many other internal systems.
In addition, some people may be genetically more susceptible to SAD.
SAD symptoms
While the symptoms of SAD usually build up slowly over the cooler months, they are similar to other forms of depression and can include:
Feeling sad, low, or hopeless

 

Changes in sleeping patterns – difficulty getting a restful night's sleep, waking to feel unrefreshed, or sleeping more than usual.
Loss of pleasure in things you usually enjoy, which can include intimacy.
Changing appetite – carbs in bed might become your one true love or eating might lose its appeal completely.

 

Withdrawing from others and spending more time alone
Low energy – overwhelming tiredness and lack of energy can make even the smallest tasks seem difficult.
Trouble thinking clearly, concentrating, or even making simple, everyday decisions
I think I have SAD. What should I do?
Your first port-of-call should always be your doctor or health professional. SAD can affect people of any age, but it typically appears between the ages of 18 and 30. It's more common among women than men, and those living further from the equator where daylight hours dwindle in winter. Your doctor or health professional might diagnose SAD if you've had the same symptoms at the onset of winter for a couple of years.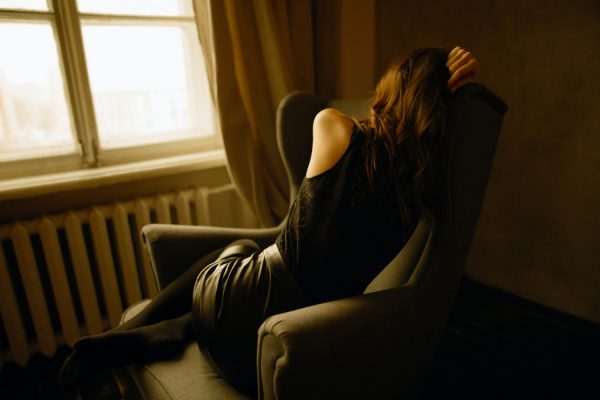 Can it be treated?
There are some simple changes you can make to your daily routine that might help improve your symptoms:
Get outdoors whatever the weather – rug up and go for a walk to boost your heart rate and get some fresh air. Don't let rain or snow stop you.
Chase the sun – spot it peeping through the clouds? Run outside and get some of it on your skin for an instant mood boost.
Go easy on the alcohol – alcohol has a negative effect on sleep, so is best consumed sparingly.
Get a Zen boost – try a guided meditation or some breathing exercises. There are plenty of free videos you can try on

YouTube

from the comfort of your cozy lounge.
Just talk – chatting with friends face to face or over the phone is a

proven mood-enhancer

. If you're not up for talking with a friend, check out the online community at

AADA

.

 
Aside from the above DIY lifestyle changes, your healthcare professional may recommend one (or a combination) of the following:
Light therapy – this involves sitting in front of a device that emits a very bright light (minus harmful UV rays). You'll need around 20 minutes of light therapy each day during the winter months. Most people see improvements after a couple of weeks' treatment.
Medication – you may be prescribed antidepressants, particularly ones that increase the level of serotonin in your brain. Finding the right medication can be a matter of trial and error, and antidepressants can take anywhere from four to six weeks to take full effect.
Talk therapy – this can help in milder forms of depression and can sometimes be just as effective as medication.
While symptoms of SAD will generally improve on their own with the change of season, they can improve more quickly (and you'll avoid the lowest of the lows) with professional treatment.
Don't brush it off as the winter blues
As with any form of depression, this seasonal funk isn't something that you have to tough out on your own. By consciously taking steps to keep your mood and motivation steady throughout the seasons, you can improve your outlook. Don't be afraid to seek professional help to stay on track.