The best foods for eye health and vision
When most people think about maintaining a healthy diet, they're thinking of losing weight or avoiding weight gain, keeping their blood pressure or blood sugar in check, boosting their heart health or all of the above. Eye health is usually not on the diet-radar.
But a healthy diet, particularly one that's rich in certain foods, can be a powerful tool in the fight to maintain your vision and eye health as you age. Although some degeneration may be inevitable as you get older, eating the right foods may help keep your eyes in the best possible shape for the longest possible time.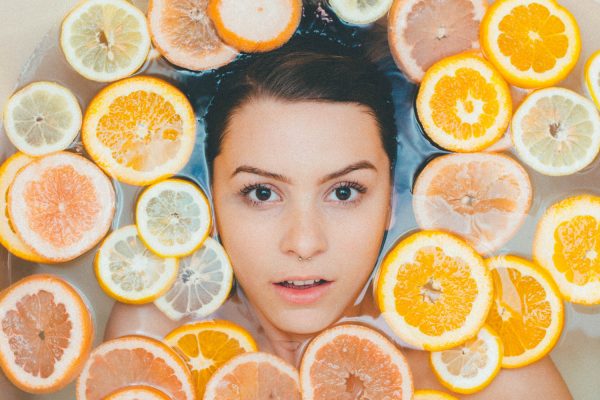 The good news is, the best foods for your eyes are also great for your general health – so it shouldn't be too difficult to slot them into your diet plan.
1: Carrots – and other orange veggies
We've all heard that carrots can help us see in the dark, and while that might not be strictly true, they are good for your eyes. Other orange vegetables, like sweet potato, pumpkin and bell peppers, are also great. The reason? They're rich in an antioxidant called beta-carotene, which is converted into Vitamin A when it's absorbed by the body. Vitamin A helps maintain the moisture content in your corneas, preventing dry eyes and potential vision problems as a result.
Try: carrot juices, carrot sticks, roasted carrots, pumpkin, and sweet potato, or pumpkin, carrot or sweet potato soups.
2: Kale – and other leafy greens
You can't go wrong including leafy greens in your diet. When it comes to your eyes, foods like spinach, kale, and collard greens are a good source of lutein and zeaxanthin. These two essential nutrients come from the pigmentation of the leaves and can help prevent or slow macular degeneration that results from exposure to UV light.
Try: spinach or kale smoothies, green salads, adding spinach to pasta sauces, baked kale chips.
3: Salmon – and other oily fish
Salmon, tuna, mackerel, sardines, anchovies and other oily fish are rich in omega-3 fatty acids, which are beneficial for your blood pressure, heart health – and eyes. Omega-3s may help protect your eyes from dry-eye syndrome and macular degeneration. They can also help ensure that the intraocular fluid inside the eye drains properly, reducing the risk of glaucoma.
Try: baked or smoked salmon, tuna salads, wraps, or sandwiches, mackerel or sardines on toast, anchovies on pizza.
4: Oranges – and other citrus fruit 
The vitamin C in citrus is an antioxidant that can help fight eye damage and degeneration as you age. Although you can take vitamin C supplements, it's easy to get enough by including oranges, satsumas, tangerines, lemons, and limes in your diet.
Try: Fresh orange juice, lemon or lime juice in salad dressings, slices of lemon, lime in water.
5: Nuts, seeds, and legumes
Remember the omega-3 fatty acids from oily fish? If you're a vegetarian, vegan, or simply not a fish fan, you can get those nutrients from nuts, seeds, and legumes instead. As a bonus, these foods are also high in Vitamin E, which can also help prevent eye damage as you age. Walnuts, brazil nuts, cashews, peanuts, and lentils are all particularly beneficial for eye health and vision.
Try: roasted nut mixes, adding nuts to salads or stir-fry, lentil soups or stews.
6: Beef
Although not so great for the vegetarians among us, beef does have eye health benefits. It's high in zinc, which may help to delay degeneration and loss of sight as you age. Zinc helps transport vitamin A to the retina, which then produces melanin. This pigment protects the retina and inner eye from sun damage from UV light. Although other types of meat – like chicken and pork – contain zinc, beef has the highest levels.
Try: beef sausages, roast beef, beef strips in stir-fry.
7: Eggs
Like leafy greens, eggs are rich in lutein and zeaxanthin, which can slow age-related degeneration. They're also a great source of vitamin C, vitamin E, and zinc – all good nutrients for the eyes.
Try: scrambled or fried eggs, frittatas or quiches, hard-boiled eggs in salads.
8: Water
Water is a no-brainer for a healthy diet. By keeping your body well-hydrated, you keep your eyes moist and healthy – preventing dry eyes, which can lead to eye damage and vision problems.
Try: carrying a water bottle to ensure you're hydrated throughout the day.
Eat well and see well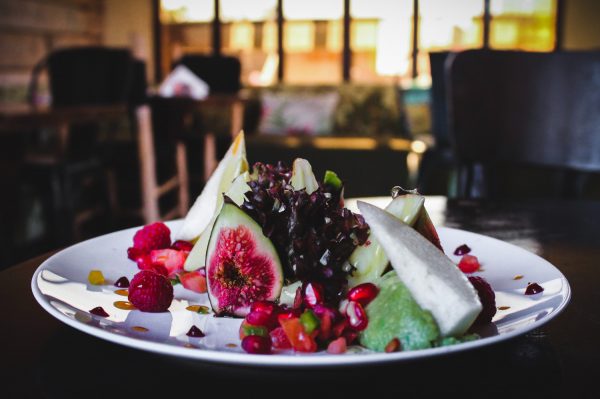 Want to make sure your eyes are healthy and your vision is effective throughout your life? Your diet is more important than you think. Of course, you may not be able to prevent all age-related degeneration or damage, but you can give your eyes the best shot by giving them all the nutrients they need. Include a range of healthy vegetables, nuts and seeds, oily fish, beef, and eggs in your diet, and help keep your precious vision in great working order – no matter how old you are.