Science-based solutions for inefficiency at work  
We all have unproductive days – the hours slip past without anything getting finished, you start multiple tasks without completing any, you struggle to focus on your core job and get distracted by social media.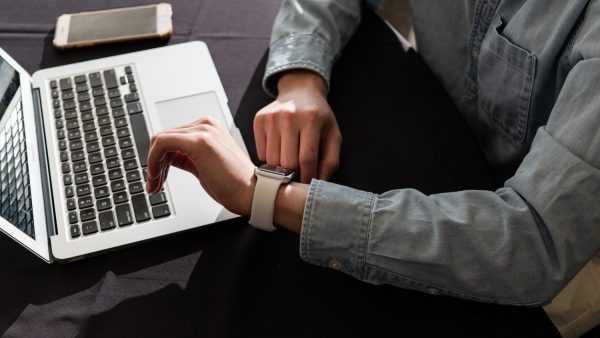 But if you regularly spend long hours working and still struggle to get your job done, you need to find ways to boost your productivity. That could mean changing your sleep and eating habits, tweaking your work environment, adapting your work practices – or a combination of all three. Small changes can add up to big gains in productivity.
Struggling to get work done? Start with these quick – and evidence-based – boosters:
1: Get enough sleep
If you've ever felt fuzzy and vague after a late night, you'll know that lack of sleep can impact on your work. A 2007 Harvard study found that tiredness causes more workplace accidents and lowers productivity. Although it's not a quick hack, getting into a good sleep routine could help boost your performance at work – and catching up by pulling late nights is probably counter-productive.
2: Eat better breakfasts
It turns out that your mom was right – breakfast is important. Skipping breakfast can negatively affect your short-term memory, concentration, and cognitive processing, which can have knock-on effects on your productivity. Even if you're busy, starting the day with a healthy breakfast could help you get more done.
3: Drink more water
It sounds obvious, but it's easy to forget to drink water throughout the workday. Research shows that drinking plenty of water can increase productivity by up to 14%. So, if you're feeling tired or unfocused, a glass of water could help clear your mind and get you back on track.
4: Choose the right colours
Your surroundings can have a surprising impact on your work – so it's worth changing your workspace if you can. White walls, which are common in offices all over the world, have been shown to increase errors and reduce productivity, while blue can be calming and aid concentration.
5: Work from home 
Working from home gets a bad rap. It's often seen as a poor substitute for 'real' work in the office, and many managers assume that people are less productive. But that assumption isn't necessarily accurate. One Stanford study showed that people working from home were around 13% more productive than their counterparts in the office. If you can work from home at least some of the time, it could help you boost your productivity significantly.
6: Switch on some tunes   
Music might seem like a distraction at work, but it can have a positive effect. Studies show that music can boost mood, concentration, and productivity at work – particularly instrumental choices.
7: Keep track of your time
Many organisations get their workers to track time for billing and workflow purposes – but it can also improve productivity. It makes sense that recording the time you take to complete work will help keep you on-task and in the moment, and seeing how you use time overall can help you find ways to improve your work habits.
8: Work to a deadline  
Working to a pre-set deadline can help people stay on task and complete work. If you don't have external deadlines at work, try building-in your own. This could mean simply giving yourself a set time to complete a particular job, or telling your boss that you'll deliver work on a set date – whatever works for you.
9: Work in batches
'Batching' is a trendy business term meaning scheduling blocks of time to work on specific jobs. For example, schedule all your meetings on Mondays, work on reports on Tuesdays, and deal with client inquiries on Wednesdays. By focusing on one type of task at a time, you avoid the time wasted switching back and forth between different jobs and get more done. Of course, things come up and you won't always be able to stick to your schedule perfectly, but having a general outline of your week can help keep you on track.
10: Get a second monitor
If most of your work is done on a computer, getting a second monitor could be a game-changer. A two-monitor set-up can boost productivity by 20-30%, just by making it faster to complete many of your work processes. If you're constantly switching between tabs or programs, copying and pasting into spreadsheets, or referring to different documents, using two monitors can make things far quicker and less frustrating.
11: Focus on three tasks each day   
We all have mental to-do lists for home and work, but a long list of tasks isn't exactly motivating – it could even make you overwhelmed and unproductive. Conversely, the 'Rule of 3' technique involves writing a three-item list of tasks that need to be done each day. By cutting your to-do list down to the absolute essentials, you're less likely to be distracted by unimportant tasks.
12: Record and celebrate wins 
Progress is motivating – if you can see what you've achieved, you know you're capable of doing more. That's why it's important to celebrate wins – no matter how small. Research shows that recognising and tracking daily accomplishments can make people happier, more engaged, and more productive at work. It doesn't have to be big or complicated – just recording a list of completed tasks for the day is enough.
Turn these hacks into habits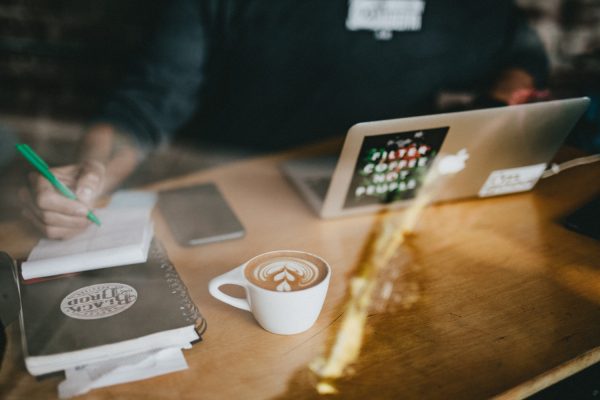 Ready to get more done during your workday? Most of these productivity hacks aren't complicated or difficult, and once you make them habits, you'll wonder how you worked without them.