Why our eyes matter in the spread of coronavirus
The windows to your soul – and a way in for a deadly virus
You would have to be living under a very large rock to have missed the news about coronavirus. The deadly virus – scientifically known as COVID-19 – was identified late in 2019, and has been wreaking havoc ever since, with over 100,000 people infected worldwide. It causes flu-like symptoms and respiratory problems, and can lead to death in some cases. Governments around the world have responded with drastic measures – even putting entire regions into quarantine in an attempt to contain the spread. Health officials are advising strict hand hygiene, and many people are choosing to wear face masks in public.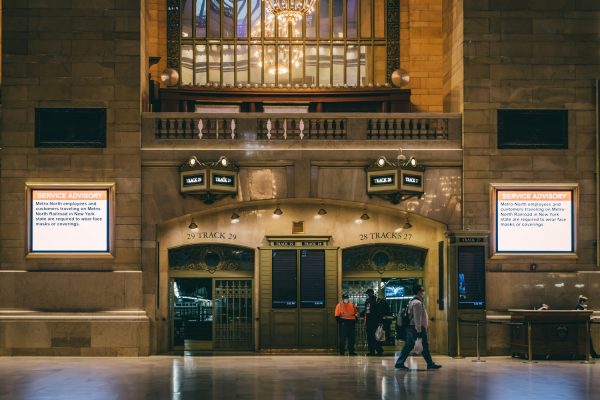 But new information about how the virus spreads means that hygiene advice may need to change – and those face masks may not be as useful as they seem. Experts now believe that coronavirus may spread through contact with the eyes and cause conjunctivitis-like symptoms.
A new way to catch coronavirus
Like the flu and other viral illnesses, COVID-19 seems to be spread by droplets of liquid produced when an infected person coughs or sneezes. When airborne, these droplets can get into the mouths or noses of other people, giving them the virus. The science on coronavirus is in its early stages, but experts think that droplets left on surfaces can also spread the sickness – they go from sneeze, to surfaces, to other people's hands, then to their mouths or noses. That's why some health authorities are advising people to wipe down frequently used surfaces with disinfectant.
Now, at least one doctor at the center of the crisis thinks that coronavirus may also enter through the mucus membranes in the eyes. The South China Morning Post reports that respiratory specialist Wang Guangfa believes he caught the virus through his eye after contact with coronavirus patients. He says that his eye became red and swollen before he showed other symptoms, including a fever and congestion. Guangfa reports that he wore a mask to cover his nose and mouth, but didn't wear eye protection while treating the patients.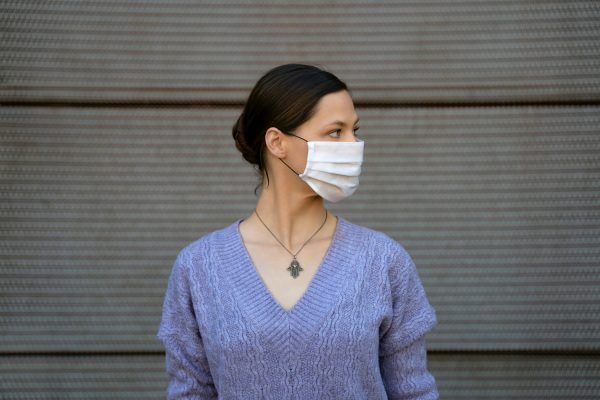 Although doctors, nurses, and other health professionals are generally required to wear protective masks while treating potential coronavirus patients, protective eyewear isn't usually included. If the eyes are a potential source of transmission, this may have to change.
For laypeople, it's not exactly practical to wear goggles all the time, but it's good to be aware – and even more important not to touch your face or rub your eyes while you're out and about.
Coronavirus and conjunctivitis
Conjunctivitis – known colloquially as pinkeye – is a common condition that causes inflammation in the inner eyelid and inner corner of the eye. The eye may be red and weepy, with swollen lids and crusty deposits in the lashes.
Although conjunctivitis is usually pretty minor in itself, evidence is emerging that the condition is associated with COVID-19. Patients who develop conjunctivitis as one of the first symptoms of the disease may have caught it via droplets touching the eye. Theoretically, contact with the affected eye or droplets from the eye could infect others.
Ophthalmologists and other medical professionals are being warned to watch out for patients presenting with conjunctivitis and other coronavirus symptoms, like a high fever or cough.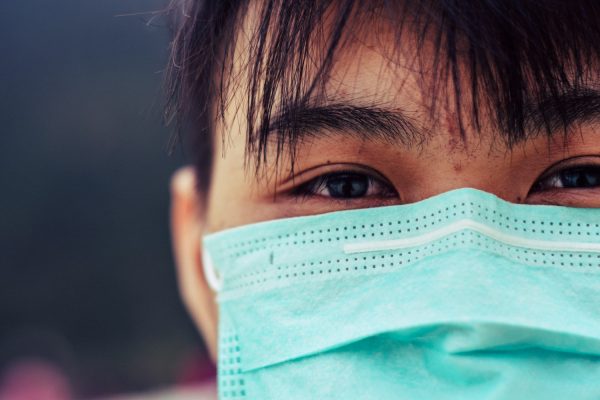 If you or a loved one develops conjunctivitis, and you have visited an affected country or had contact with an infected person, be aware that it could be an early sign of COVID-19. Isolate yourself and seek medical advice – preferably over the phone to avoid infecting people in the doctor's clinic or ER.
Be informed – and aware
Even though the thought of catching COVID-19 through your eyes isn't pleasant, it's always better to be informed and aware during a crisis. Now you know to avoid rubbing or touching your eyes, and to look out for signs of conjunctivitis in you or your loved ones. The more you know, the more you can do to protect yourself.