There's a good chance you've had a virus and not realized it.
With some studies showing that up to fifty percent of people who contract COVID might not show any symptoms, asymptomatic infection has been labeled a possible 'silent driver' of the current pandemic. Without the presence of symptoms, it becomes nearly impossible to track transmission, and therefore difficult to stamp out or control the virus. Fortunately, modern science is gradually making visible what was previously invisible, and helping us understand how asymptomatic infection happens. While it's a continually evolving situation, here's what we know about it right now: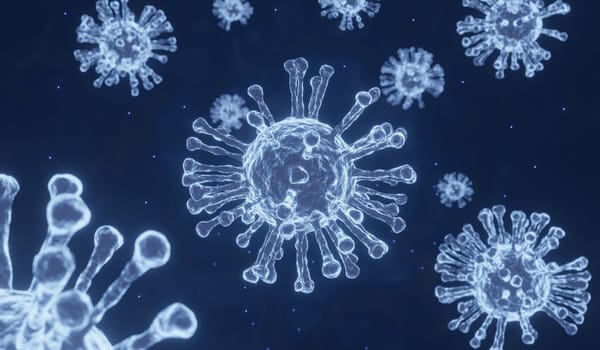 Understanding asymptomatic infection
Asymptomatic means you'll never develop any symptoms throughout the infection. You'll technically have the condition, virus, illness, or disease but not show, feel, or develop any signs that you do. Regarding COVID specifically, according to the World Health Organisation, symptoms will appear five or six days after the virus is contracted but can take up to 14 days. If you don't develop any symptoms during this period, it's unlikely you ever will.
Asymptomatic infection is nothing new (as many as a quarter of people infected with Ebola have no recollection of having had the illness), but as science progresses, so too does our understanding of symptomless infection.
Asymptomatic vs pre-symptomatic
These two are often confused – pre-symptomatic simply means you've got the virus but are yet to present any symptoms. These will develop as time goes on.
Why are some people asymptomatic?
While the jury is still out on exactly why some people never experience any symptoms, it's thought that asymptomatic people clear the virus faster even with a similar initial viral load as someone who is symptomatic. Vaccination plays a part in this, with some studies showing that fully-vaccinated people are twice as likely to have no symptoms – if they catch the virus at all.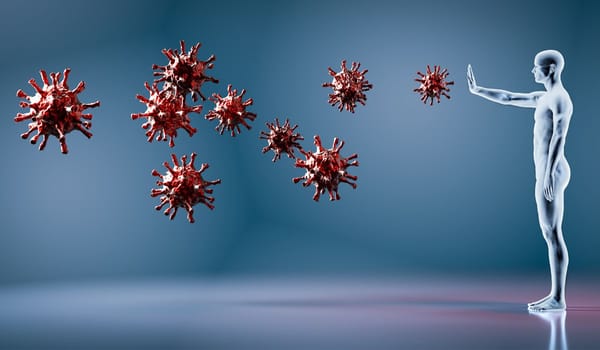 In general, it's to do with a body's ability to neutralize the virus. Some research points to this ability being driven by our T-cells – a group of immune cells that can target and destroy virus-infected cells. While they can't prevent infection (they only kick into action after a virus infiltrates), they are crucial for clearing it and could mean the difference between a mild infection (potentially asymptomatic) or a severe one.
Can you still spread a virus if you're asymptomatic?
It's now believed that while you can still transmit the virus if you're asymptomatic, the risk of doing so is about one-quarter of the risk of transmission from a symptomatic person. While this is somewhat positive news, the fact that you are asymptomatic in the first place often means you're unaware that you have it and are more likely to be out and about in the community rather than isolated at home. Although your risk of passing it on from a viral point of view may be lower, your risk of passing it on through (unknown) exposure to others is higher.
Asymptomatic infection and long COVID
As we learn more about COVID, the presence of long-term symptoms (for months after the virus has cleared the body) have become apparent. While asymptomatic sufferers may avoid fevers, sniffles, headaches, and other symptoms associated with immediate COVID, you can still suffer from long COVID. One study found that nearly 30% of asymptomatic people experienced troubling after-effects weeks and months after their initial infection.
It's not understood why asymptomatic people can still experience long-haul symptoms. However, it's thought (similar to people who experience upfront symptoms) the virus is still taxing your body as your immune system works overtime.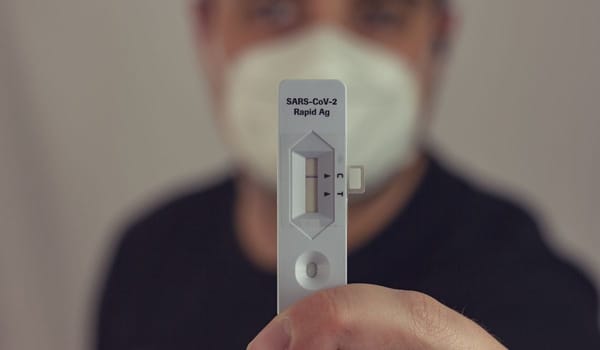 Protecting yourself from infection
The single best thing you can do to protect yourself from COVID infection – both asymptomatic and symptomatic – is to be fully vaccinated. According to the Center for Disease Control and Prevention (CDC), the risk of death from COVID is significantly lower for vaccinated people, and the risk of being hospitalized amongst vaccinated is about 5 in 100,000. One recent study has shown that the unvaccinated are five times as likely to get COVID as those who are fully vaccinated.
If you've been in close contact with COVID, act like you've got it regardless of symptoms
While you might feel like you've had a narrow escape after being in close contact with someone infected with the virus, remember that it's not as black and white as a lack of symptoms. And while you might not feel any effects immediately, it's still possible that you'll experience long COVID.
Public health measures like social distancing and mask-wearing are crucial to reducing the spread of the virus. Importantly, if you have been in contact with someone who has COVID, you should still test to check if you've contracted it, regardless of symptoms.