The present trap 
How to avoid overspending this holiday season 
Christmas is the season of joy, goodwill, family – and overspending. In the US, the average person spends around $794 on Christmas presents each year, with more money going on food, events, clothing, and decorations. That's a significant chunk of money for most people, and for others, it means going into credit card debt or spending money needed for other things.
Because Christmas is a meaningful cultural event for many people, there's a lot of pressure to make it special and exciting – particularly if you have children. The malls are full of products and decorations, advertising for new toys is in full swing, and seasonal events like Christmas markets add to the festive feeling. It's easy to give in to the pressure, even if you're generally a savvy shopper and good saver.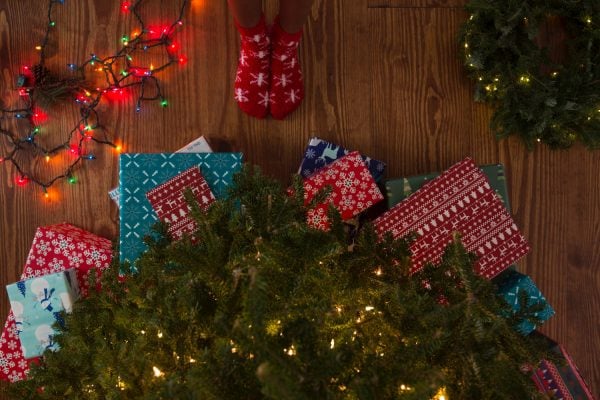 But buying a pile of unnecessary pressies is hard on your budget – and the environment. It's possible to avoid overspending during the season without ruining Christmas or disappointing your kids. In fact, focusing on other aspects of the holiday season can make Christmas even more meaningful.
Keep it small and special
You don't have to cut out presents entirely to reduce spending at Christmas. Choosing one small, token gift for each person rather than multiple larger items can help you cut your costs. Everyone still gets something to unwrap, without so much waste and needless spending. Deciding how much you want to spend ahead of time makes it easier to stick to your budget, so you're less likely to take on debt over Christmas.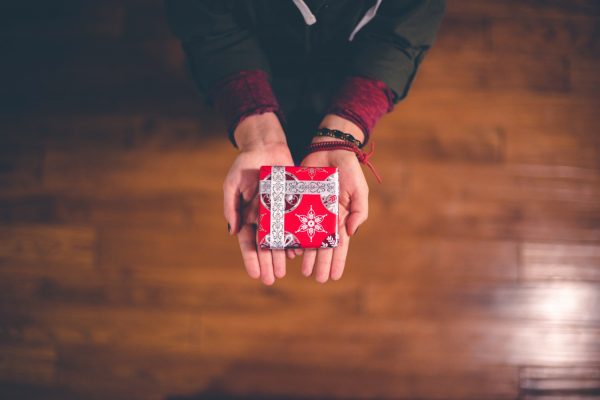 Avoid the awkwardness of mismatched spending by giving friends and family plenty of warning. Even better, set a shared limit ahead of family parties or events, so everyone is on the same spending page.
Creative and crafty 
DIY presents are another way to avoid the Christmas spending trap. Rather than going out and buying presents for everyone on your list, use your crafting or cooking skills to create unique gifts. Of course, you will have to spend money on materials, but they're likely to be less expensive than traditional gifts. If you give everyone the same thing, you can buy materials in bulk – and avoid the stress of last-minute decision making.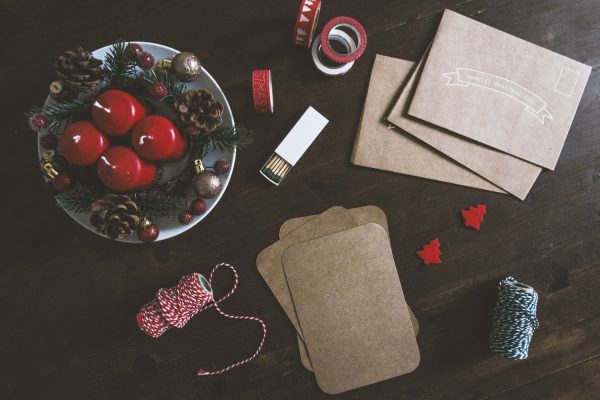 Homemade biscuits or fudge, soaps, bath bombs, or body scrubs, personalised mugs or tea towels – there are plenty of simple home-made present options for even the most reluctant crafter. Not only will you spend less, but your friends and family will appreciate the effort you put in.
One and done 
Secret Santa is a time-honoured way of cutting down on Christmas presents. Many families use it for adult gift-giving, so each person only needs to buy one present.
Although there are a few different ways to do a Secret Santa, generally each adult is given another person to buy for. There's a set spending limit, which can range from very low – $5-10 – to reasonably high. The person getting the present doesn't know who is buying for them until the day of the party – if at all. You can also run a Secret Santa without assigned gifts, where every person simply buys a gift and people choose them at random.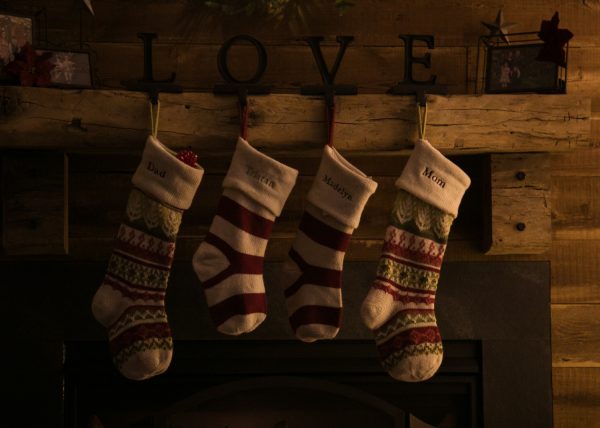 Many families and friendship groups do Secret Santa for the adults, while still buying presents for every child. If you're really keen to cut spending, you could choose to do a children's Secret Santa, so the younger members of the family can get involved. You might think that kids would be disappointed at the prospect of getting a single present, but the fun and anticipation of the game makes up for a lot.
No matter how you run your Secret Santa, it's likely to be far less expensive than buying gifts for each person. Just make sure you set the rules and the spending limits ahead of time, so everyone knows what to expect.
No presents, no problem
The most drastic option is going completely gift-free for Christmas. For many people, this is a hard-sell – Christmas and presents are so entwined in our cultural consciousness that you might not be able to imagine the day without them.
But it is possible to do a presentless Christmas without hurt feelings or disappointment, as long as you plan ahead. Give people plenty of warning so they know what to expect – don't just casually mention it on Christmas day. If you can get buy-in from friends and family members, that's even better, as it can be awkward to receive a gift without giving one.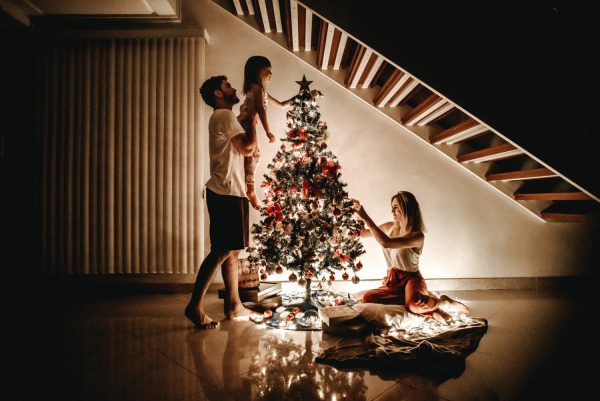 If you're going gift-free for budget or environmental reasons, feel free to share, but if family members and friends still want to give gifts, be gracious. You can't force people to follow your rules.
More seasonal savings
Of course, presents aren't the only expense around Christmas. There are other ways to cut costs, reduce waste, and avoid debt without losing your Christmas spirit.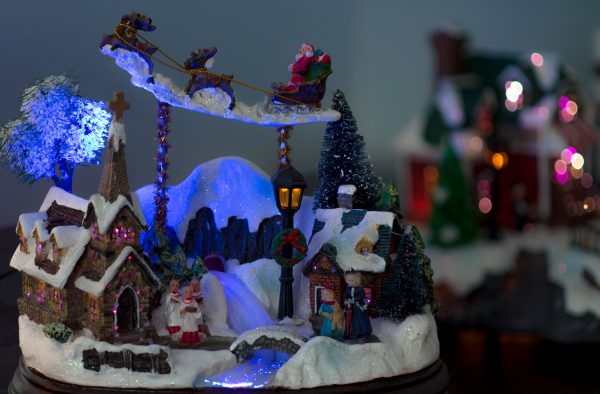 Pot-luck Christmas – rather than one family member bearing the brunt of the food spending, everyone brings a dish to spread the cost.
Make, don't buy – convenience costs more, so if you can make special Christmas foods rather than buying ready-made versions, you'll spend less.
Eliminate the extras – single-use extras like Christmas crackers and holiday napkins can be expensive, but don't add much to the festivities.
Borrow, don't buy – things like Christmas crockery and tablecloths are only used once a year, so reuse and lend, rather than buying new, to save money and avoid waste
Focus on friends, family and food
Saving money at Christmas doesn't have to mean breaking with tradition or ruining the day. Focusing on friends, family, and food, rather than spending money, might just make the season less stressful and more enjoyable. And as a bonus, you won't be stuck paying off Christmas debt in the New Year.