What is Cannabidiol and should it be on your radar?
From gummies to massage oils, gels, and vape juice, Cannabidiol (or CBD) appears to be having its time in the wellness spotlight – particularly if you live in a state where it's currently legal. While it's popping up everywhere, chances are you may still be unsure about what it is, what it's used for, and how to know if (and when) you should be lining up for it. Here's everything you wanted to know about Cannabidiol but were too afraid to ask.
What is CBD?
According to the US National Library of Medicine, Cannabidiol is a chemical compound found in the Cannabis sativa plant. It's made by extracting CBD from the plant and diluting it with another oil – hemp seed or coconut oil are common choices. While CBD is present in traditional cannabis and hemp plants, it's typically extracted from hemp plants.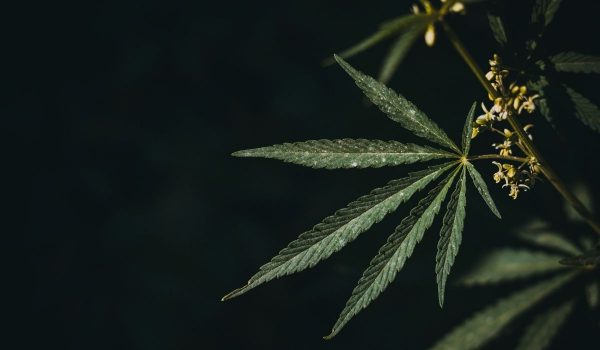 What about THC?
Hemp plants generally contain more CBD, and cannabis plants more tetrahydrocannabinol (THC) – the compound that causes the 'high' associated with cannabis use. While both THC and CBD are touted as having many of the same medicinal benefits, the compounds are quite different. CBD isn't psychoactive – in other words, you won't get high taking it but will reap the benefits.
How does it differ from hemp oil?
While they are both derived from the hemp plant, hemp oil is pressed from the seeds and CBD extracted from the whole plant. Hemp oil does not contain THC or CBD but is packed with healthy fats and appears in everything from foods to beauty products.
Is it legal?
As of 2018, the Agricultural Improvement Act removed legal restrictions on CBD, provided it's derived from hemp plants. However, its legality remains in the hands of the policymakers of each state – and these policies vary widely. In some states, like Alaska, California, and Colorado, marijuana and CBD are fully legal for medicinal and recreational purposes. In contrast, it's legal purely for medicinal purposes in other states, and in others, cannabis-based products are entirely illegal. Safe Access has a helpful guide outlining the specific laws in each state.
What is CBD used for?
CBD is often hailed for its medicinal qualities to treat, alleviate, or relieve the symptoms of numerous ailments and conditions. While there are claims it can help with everything from sleep issues to anxiety and chronic pain, researchers have found the most substantial scientific evidence of its effectiveness in treating certain types of epilepsy. The only CBD medication currently FDA-approved is Epidiolex – an epilepsy treatment medication.
Scientific research on the effectiveness of CBD on other medical conditions is still in its early stages.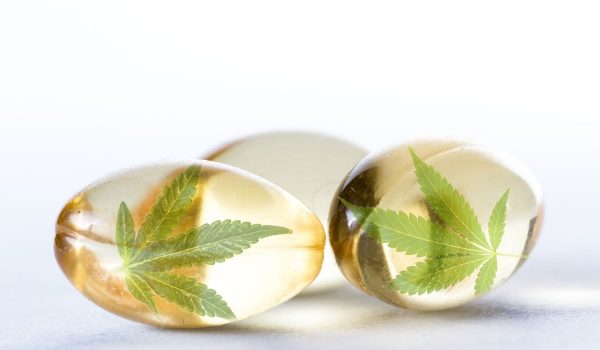 How does it work?
It's thought that CBD 'hacks' into specific receptors in the brain, triggering a calming effect in the central nervous system. Relaxation and calm are two of the main effects experienced from the intake of CBD oil.
How can you take CBD?
Vaping, edibles, and ointments are all popular methods for receiving the benefits of CBD. However, how you should take it depends on your goal. Localized pain can be treated with a topical cream, and vaping can provide fast release, while edibles will take longer to work but can provide more extended relief.
How will it make you feel?
Given the lack of psychoactives, you won't feel high or sedated. However, users claim that they feel less anxious, more energized, focused, and enjoy better sleep. It's essential to be aware that CBD can have some adverse side effects such as nausea, fatigue, diarrhea, reduced appetite, and dry mouth. The most significant risk factor with CBD is drug interactions – that is, it can react with common medications like blood thinners, antihistamines, and pain medications. For this reason, it's essential to consult your doctor before taking CBD.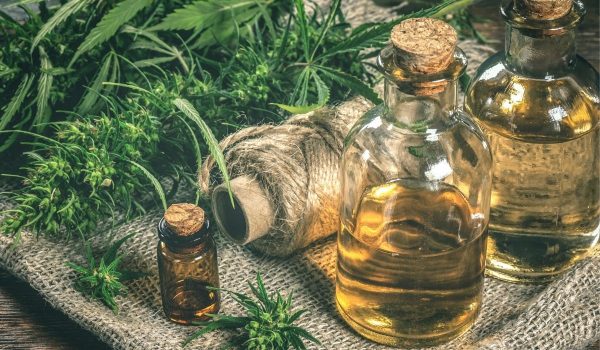 Shopping for CBD
With hundreds of products flooding the market with varying potency and additives, it pays to be clued up when shopping for CBD. Here's what to look for:
Labeling – look past the pretty packaging and check the back panel has an FDA disclaimer and warning section – as required for dietary supplements.
Tried and tested – CBD products should ideally be assessed by a third party to confirm the accuracy of any claims. Look for a quality assurance stamp or certificate of analysis. If this isn't on the packaging, it should be on the product's website.
Dosage information – CBD comes as full-spectrum or isolate. Full-spectrum contains not only CBD but other cannabinoid chemicals in small amounts, which work in combination better than the individual molecules (known as the entourage effect). Full-spectrum is widely regarded as the superior Isolate products are 100% CBD, which may mean you'll require a higher dosage to feel the effects.
Beware of kooky claims – avoid products claiming to cure ailments as they are likely to be unsubstantiated and the product may not be trustworthy.
Check the ingredients list – as with any supplement, you'll want to know everything you're ingesting.
So, should you get some CBD ASAP?
At this point, there isn't a lot of scientific evidence on the health benefits of CBD (aside from the FDA-approved epilepsy medication). There's still a lack of regulation and possible health risks which users need to be cautious of before trying CBD, and it's essential to speak to your doctor to ensure you're not at risk of any drug interactions. Over time, more CBD products may be found to be effective and safe, at which point we'll have a better understanding of their potential benefits and uses.