From addiction to benefits, here's what you need to know about your cup of Joe
With a Starbucks on every corner, energy drink ads featuring in the Super Bowl, and every fast-food joint offering bottomless cups of Joe, it's little surprise that we've become dependent on a regular dose of caffeine to kick-start our days. For many of us, coffee (or energy drinks) are there to greet us on a weekday morning, to shake us out of a funk after an all-nighter, or to pick us up from our afternoon slump. It's a love affair with seemingly few downsides. Think you know everything about caffeine? Here are eight facts that might surprise you.
It'll get you going in just 10 minutes
From the anticipation, driven by the distinctive coffee aroma or grasping that cool can, through to the savored sips, it might come as a surprise that the effects of caffeine only take around ten minutes to appear. Once consumed, caffeine quickly enters your bloodstream and typically reaches its maximum peak (that wave of alertness) after about thirty minutes. Depending on your body and sensitivity, the effects can be felt for up to five hours, and it can take up to twelve hours for your body to eliminate the caffeine from your morning shot. So, if you find it difficult to sleep at night, try ditching that mid-morning caffeine hit.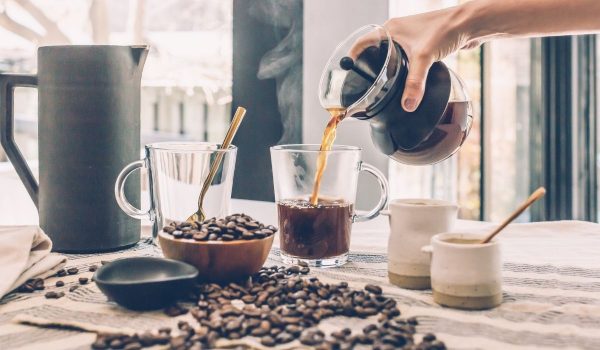 The coffee roasting process burns off caffeine
Contrary to what you might think, darkly roasted coffee contains less caffeine than lightly roasted. While darker roasted beans have a more intense flavor, this doesn't translate to a more intense coffee buzz. Light roasts can have 60% more caffeine than dark roasts when measured by volume.
It's not addictive
While it's considered a mild stimulant, caffeine consumption is pegged as more of a habit than an addiction. However, like any other addiction, if you try to kick your caffeine habit cold turkey, you'll likely experience withdrawals. These usually start 12-24 hours after stopping or decreasing your typical intake and include headaches, fatigue, irritability, and difficulty concentrating. People who regularly start their day with caffeine will wake up to caffeine withdrawals – these symptoms are commonly written off as sleepiness and a typical morning fuzz.
It can take up to ten days to get past caffeine withdrawals, and it's recommended that you gradually reduce your consumption over a few weeks. If you love coffee, try switching to decaf and slowly swap out cold caffeinated beverages for water.
It's present in more than just your favorite cup of Joe
Sure, coffee is the obvious contender (closely followed by energy drinks like Red Bull, chocolate, and herbal teas), but caffeine is found in many other products. These days it pops up in unexpected places like caffeine-infused bottled waters, jelly beans, peanut butter, and chewing gum. Several beauty products have jumped on the caffeine bandwagon, with bath soaps claiming to help wake you up in the morning, shampoos that stimulate hair growth, and eye creams and lotions claiming to give your skin that extra bit of pep.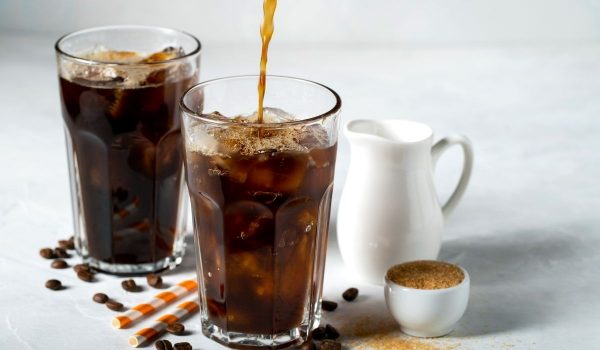 Not all coffees are created equal
According to a recent study by the Center for Science in the Public Interest, the amount of buzz for your buck varies significantly by the establishment. For example, a Starbucks 20 oz can contain almost double the amount of caffeine in a Dunkin Coffee of the same size!
Caffeine has some significant health benefits
While it often gets a bad rap, caffeine offers some significant health benefits. It's been shown to treat asthma by relaxing muscles in the bronchi and there have been reports of it preventing liver disease and certain cancers. Coffee and tea have been shown to reduce the risk of chronic diseases like Alzheimer's, Type 2 diabetes, and Parkinson's. Black coffee and tea contain antioxidants that can help clear out harmful byproducts of metabolic syndrome, essential for many chronic health conditions.
Coffee is low-calorie but beware of additives!
Black coffee is a low-calorie option with zero grams of fat, sugar, and carbohydrates. However, calories can quickly climb once you add all the delicious trimmings. Drinks like frappuccinos, lattes, peppermint mochas, and the addition of sugar-laden syrups all quickly pump the breaks on the health benefits of your morning brew.
Your safe caffeine intake can change
The FDA considers 400mg a safe amount of caffeine for healthy adults to consume daily (roughly the amount found in a Starbucks Venti). However, this does change in pregnancy when the American College of Obstetricians and Gynecologists recommend dropping down to roughly half. Teens should limit their intake to 100mg a day, according to the Mayo Clinic, and the American Academy of Pediatrics recommends that younger children avoid caffeine altogether.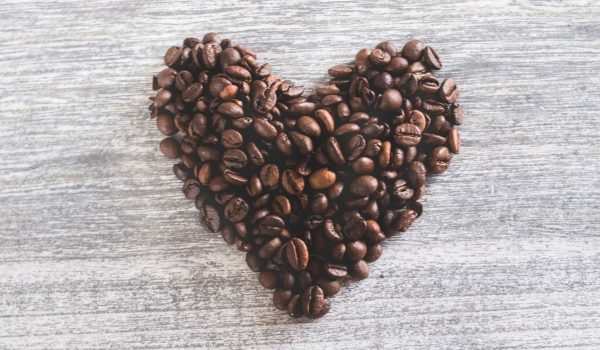 There's no need to be a 'glass half full' type
The benefits of caffeine (when consumed at safe levels) far outweigh any negatives. When it comes to caffeine consumption, black coffee is the healthiest choice. So go ahead, pour your cup of Joe, and don't feel guilty committing to that long-term love affair.