How to balance your budget and your health 
Maintaining a healthy diet can be tricky at the best of times. When you're on a strict budget, it's even harder. You know you should be buying vegetables, fruit, lean meat and legumes, but it seems far cheaper and easier to buy processed foods and ready-made options instead.
The good news is, it is possible to eat healthily even if you're on a limited budget. In fact, many healthy options are actually more affordable than unhealthy food if you do the math. Meal prepping, buying in bulk, cutting down on meat and dairy, and buying unprocessed legumes and grains are all cheap and relatively simple ways to balance your diet needs with your budget. The bad news, if you're time-poor as well as strapped for cash, is that some healthy cooking and meal prep plans can be incredibly time-consuming.
That's why it's better to aim for good, rather than perfect. Choose the advice that works for your budget and your lifestyle, and don't beat yourself up if you reach for ready-made meals or takeout every so often. Nobody eats perfectly all the time, and it's better to try to make some improvements than give up before you begin.
Here are eight ideas to get you started:
1: Plan to save  
Meal planning makes cooking easier, saves you money, and cuts down on food waste. It's a no-brainer, whether you're on a budget or not. Meal planning isn't complicated either – you just plan lunches and dinners for the week, then buy only the ingredients you need when you shop.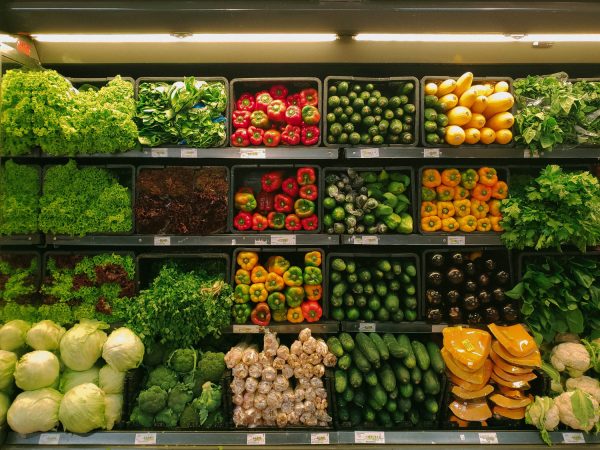 Because you're deciding on dishes ahead of time, you cut out that tedious week-night dinner decision-making. When you buy all your ingredients at once, you avoid last-minute visits to the grocery store, which often end with extra treats and expensive ready-made meal choices. Buying ingredients with specific recipes in mind means you're also less likely to throw out unused ingredients – no more soggy spinach leaves and limp carrots in the crisper.
2: Prep for less 
Meal prepping isn't a new concept, but it has become more popular over the last decade. All it means is making some or all of your meals ahead of time. Although you've probably seen elaborate meal-prep posts on social media, it doesn't have to be complicated.
Prepping can be as simple as making a big batch of pasta or soup and freezing portions for workday lunches, cooking every meal for the week on a Saturday or Sunday, or even just chopping and peeling ingredients to cut down on cooking time.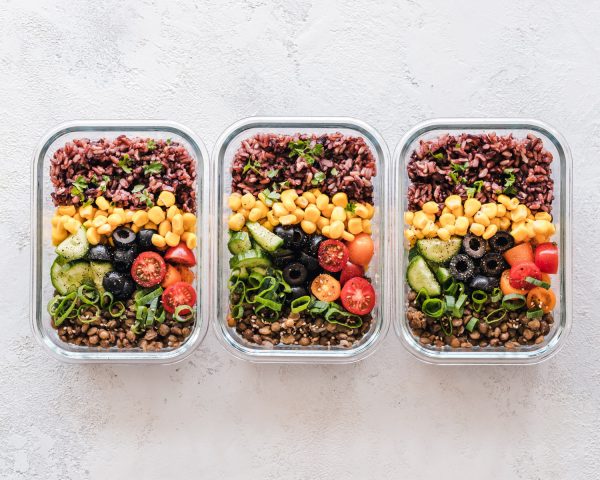 No matter how you choose to do it, meal prepping can help you save money and stay healthy by using bulk ingredients and portioning out food ahead of time. It can also make dinnertime far easier if you're busy during the week – rather than calling for takeout or buying a quick, processed dinner, you simply reheat a healthy, home-made meal.
3: Plant-powered savings  
If you're the grocery-shopper for your household, you'll know that meat, cheese, and other dairy products are some of the most expensive items on the shopping list. You don't have to go vegan or vegetarian but reducing the amount of meat and dairy you eat is a simple way to reduce your budget. Plant-based proteins like beans, lentils, and tofu also tend to be lower in fat and higher in fibre, which makes them healthier choices as well.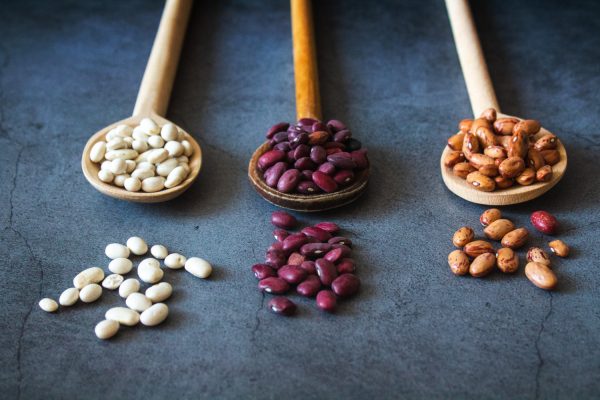 If you and your family are used to eating meat with every meal, start by introducing a vegetarian or vegan meal once a week, then extend to three or four once everyone is used to the idea. It may take some time and experimentation to find meatless meals that everyone can enjoy, but it's well worth the effort.
4: Better bulk-buying 
Like most consumer goods, food is usually cheaper in bulk. Even better, bulk-buying means that you're less likely to run out of ingredients and have to do an expensive last-minute grocery run.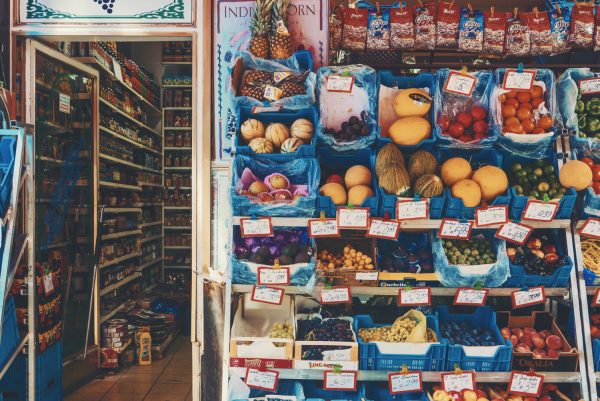 Canned food, dried legumes, nuts, and grains are all relatively easy to buy and store in bulk. If you have a large freezer, you may also be able to bulk-buy and freeze meat and vegetables when they're on sale.
5: Homemade heroes 
Eating out may be easy, but it's not the best choice if you're on a budget – and trying to eat well. Whether you're eating at a sit-down restaurant or grabbing drive-through, you're likely to be buying food with far more fat, salt, and sugar than you would eat at home.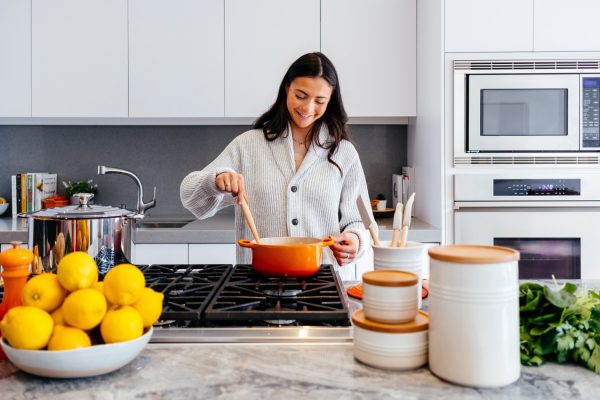 Try to make going out for dinner a treat, rather than a necessity, by planning your meals and prepping. If you buy lunch at work, start taking leftovers or making a quick sandwich in the mornings – it's amazing how quickly those $5-$10 lunches add up. One bonus to eating at home is that it will feel more special when you do go out for dinner or lunch.
6: Choose less processed food     
All food is processed in some way before reaching the supermarket, but some processes are more damaging than others. Ditching or reducing heavily processed snack foods such as potato chips, crackers, cookies, candy and soda can make a big difference to your budget. And because these foods tend to offer little in the way of nutritional value, your health will benefit as well.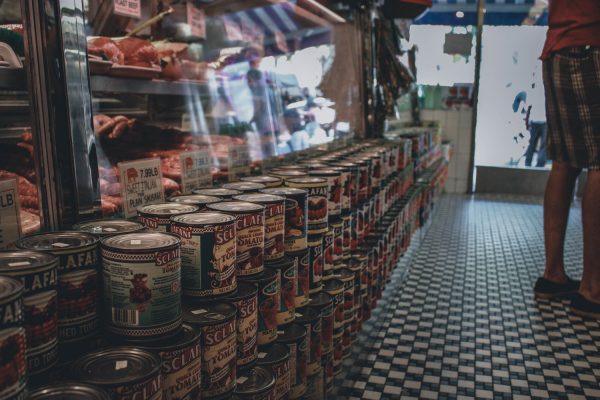 Less processed, less convenient meal ingredients also tend to be cheaper – opt for a block of cheese rather than a pre-shredded package, dried beans rather than canned or refried, simple oats rather than pre-made granola, and larger containers of yoghurt instead of individual servings. As a bonus, you'll often be opting for less packaging and plastic waste, which has to be a good thing.
7: Don't buy if you can DIY 
You may not have the time or inclination to bake your own bread or culture your own yoghurt, but it's worth trying your hand at other homemade foods if you can. Hummus, for example, is usually far cheaper to make at home – and it only takes a couple of minutes to whizz up. Making your own pasta sauce rather than buying in jars is similarly simple. Treats like cookies, muffins, and cakes are easy to make as well. In most cases, making your own isn't just cheaper, it also allows you to control the ingredients and make healthier meals overall.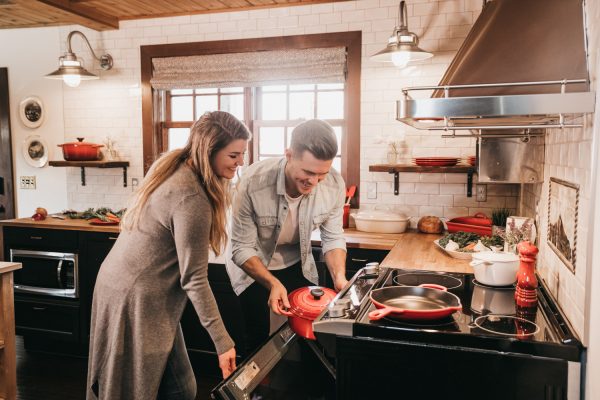 8: Stick to the seasons
Eating by the seasons isn't just a hipster food-fad, it's better for your budget, the planet, and your taste buds. Those watery winter strawberries are not worth the cost of shipping or the $8 price tag.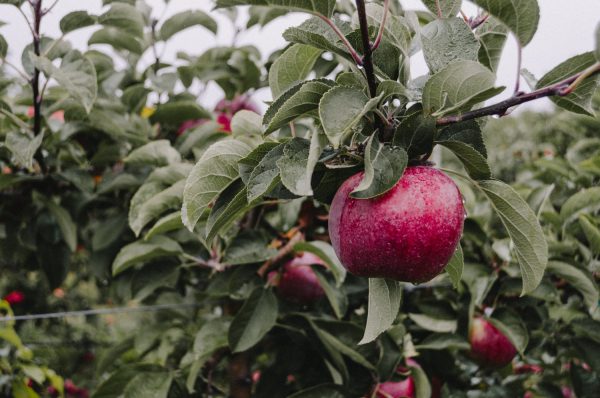 Eating seasonal produce doesn't have to be complicated – if you buy fruit and vegetables based on price, you're probably buying in-season by default. Pumpkins and root vegetables are cheaper in winter and fall, berries and stone fruit are abundant and affordable in summer, and apples peak at the beginning of winter. Although our global food market means many fruits and vegetables are available year-round, you'll usually find that buying in-season gets you tastier, longer-lasting produce.
Eat healthily and save too
Whether you start with one meatless meal a week or jump straight into a full meal prepping regimen, eating healthily on a budget is a worthy goal. Remember, you don't have to be perfectly healthy or perfectly under budget straight away – small changes over time can make a big difference.