It's a debate that's raged since the days of Atari — are video games detrimental to kids' development? Do violent games make kids violent? Are they addictive? Do they stunt brain development and social skills?
Parenting is hard enough without the judgy sanctimommies of social media, but these are real questions that, no matter which side of the debate they're on, every parent has had to ask themselves at some point.
And hey, the struggle is real — we don't want to deprive our kids of opportunities to have fun and experience new things, but we don't want them to be a drooling airhead sitting in front of a screen, either.
So where's the balance? In the name of science, we decided to come up with a few answers.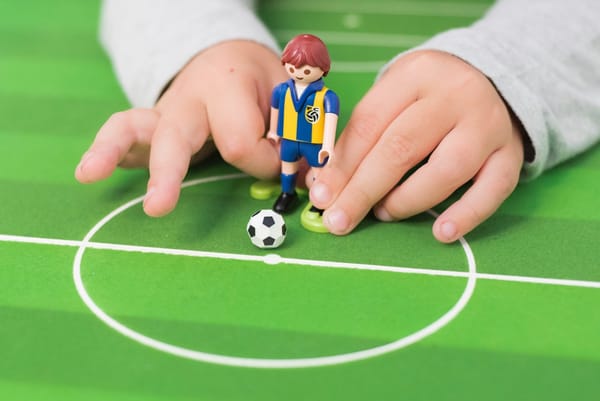 Understanding Your Child's Brain
Before going down this rabbit hole too deeply (because I promise, it is totally a rabbit hole), there's one thing you need to understand: kids' brains don't actually finish developing until their mid-twenties.
That's right, MID-TWENTIES.
While cognitive function and problem-solving skills continually develop before this time, a brain that's fully mature and has everything it needs to function properly doesn't even exist for most people until they have kids of their own.
All of this to say, you need to understand that your child's brain is constantly changing, and what's developmentally appropriate for one might not be for another. Along with emotional maturity and mental health, you need to get a firm grasp of what your child's brain is capable of at their current age before hanging your hat on a decision regarding video games.
Are they still establishing healthy sleep habits?
Do they understand cause and effect?
How's their emotional control?
Studies show that what your brain experiences literally hard wires the way it thinks. This goes for relationships, family dynamics, physical pain, and, you guessed it — recreational activities. So ask yourself this — is what your child experiencing too mature for them? Is it hardwiring their system with fantasy instead of reality at an age where they're still establishing critical neural connections?
Why Screen Time Is Such a Big Deal
Parents get all in a tizzy when the screen time discussion comes up, and for good reason — it's not nothing.
Screens can disrupt sleep cycles, cause hormonal imbalances, headaches, eye health issues, emotional instability — the list goes on.
The blue light emitted by screens literally blocks the brain's production of melatonin. For a child still developing a healthy sleep schedule, this can be detrimental to their circadian rhythm. It's why we're so big on blue light blocking glasses around here — screen time, no matter how fun or necessary, definitely does have its consequences.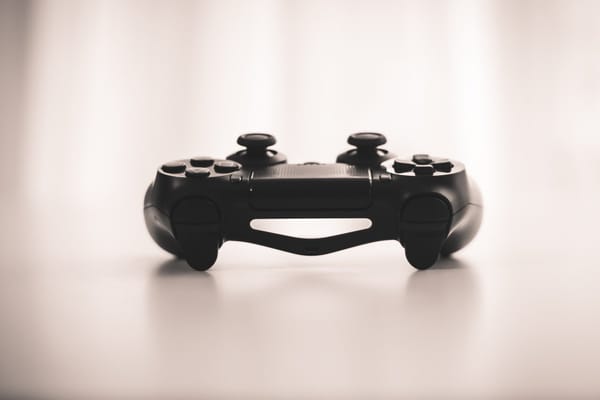 The Difference Between TV and Video Games
All that said, there is definitely a difference between the effects of screens, video games, and TV. Here's what each one does to the brain.
TV
In addition to that nasty blue light we try so hard to block around here, TVs have another interesting effect on the brain — it makes us crazy content with very little effort.
Studies show that when we watch TV, our pleasure centers get lit up, and we get a nice little rush of happy hormone, oxytocin. While it's nice in theory, the problem becomes that our brains get harder and harder to satisfy. Our oxytocin receptors get overworked, and it takes more and more to occupy us.
In kids (as well as adults), the problem manifests itself in the inability to sit still and finish an activity without a screen. It becomes subtly habit forming, and as our brains get conditioned to that easy oxytocin high, the cycle gets harder and harder to break as time goes on.
Video Games
Video games have an effect on our brains somewhat similar to social media. Whereas just watching something is wildly satisfying to our brains, actively engaging in something takes a LOT of brainpower. In fact, it's theorized that communication is one of the most difficult things for our brains to process.
Video games are a combination of communication, problem solving, and motor function, which makes for a hyper-stimulating situation. It can have good effects on the brain, but too much of it can actually cause an imbalance of the hormone cortisol.
Cortisol is known as the fight or flight response hormone — it's nature's way of putting us on edge and keeping us out of dangerous situations. We experience a surge in this hormone when on social media (particularly when arguing with strangers), but studies of the brain show that video games also cause an excess of cortisol.
The result is kids being kept in a heightened state of stress. Meltdowns become more common, emotional highs and lows become more extreme, and in general, children just have a harder time calming and centering themselves.
Are Video Games Addictive?
Now onto the next portion of the debate — addiction.
The short answer is yes, video games can be addictive.
HOWEVER, all this proves is that, spoiler alert, anything that's enjoyable can be addictive, not just video games. While some sensationalist media has reported that video games trigger withdrawal responses akin to what heroin addicts experience, those reports are blowing the results of those findings drastically out of proportion.
In reality, only a few people are susceptible to true video game addiction. Most often, addiction manifests itself in people who are already prone to all-consuming addictions. Those people typically have an underlying problem, some sort of absence of fulfillment in their lives, that makes them lean so heavily on other things, forming the addictions.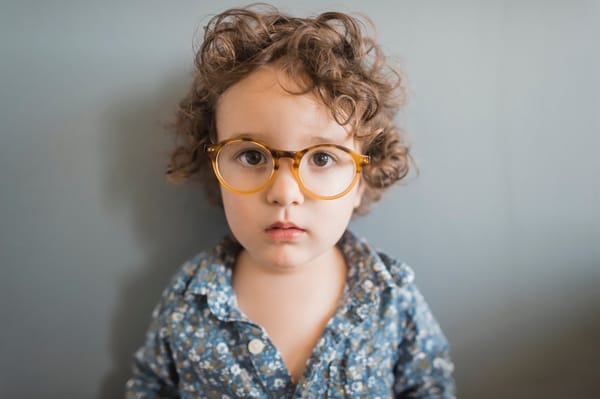 Do Violent Video Games Make Kids Violent?
This is where the science gets a little muddled. For the most part, violent video games will create violent children where there is little guidance or empathy demonstrated at home. While video games can have an effect, it seems that kids are more heavily influenced by the actions of their parents and peers — not necessarily what happens in a video game.
That being said, a child raised without empathy who is allowed to play violent video games can definitely create the perfect storm for a lack of empathy, which can lead to aggressive and violent behavior.
More than anything, the science indicates that it's actually a video game's competitiveness that drives aggression in children and not necessarily acts of violence. Parents concerned with this particular part should ask themselves a few questions to decide if their kids are ready for violent video games:
Is our child mature enough to understand what's happening?

Do they understand the difference between fantasy and reality?

Do we consistently demonstrate empathy?

Is our child naturally competitive?

Is there a team component to this video game?
The age range doesn't seem to matter when it comes to violence in video games, only as it pertains to a child's ability to understand what's happening in the game.
If you're on the fence, start with a story mode game that doesn't have a competitive edge to it, and make sure you're modeling empathy consistently around you child.
The Positive Effects of Video Games on the Brain
Here's what a lot of these reports don't like to talk about: there are actually positive effects of playing video games, not even for children, but especially for children.
Video games have been shown to be great for improving navigational memory (wandering around in virtual worlds translates well to real ones), and has been shown to enlarge the hippocampus, the part of the brain responsible for spatial cognition and even response inhibition (the ability to tune out distractions).
That's right, video games can actually make kids more focused.
Anything In Excess Is a Problem
Video games are like anything else in life — too much is almost always a bad thing. Treat video game time like any other form of screen time: always limit their time, make sure they're getting plenty of interaction and empathy from you, and get them a pair of blue light blocking glasses to ensure their sleep schedule doesn't take a hit.
Shop Blue Light Blocking Glasses
In short:
Video games can be addictive for kids, like anything else done in excess

A child's homelife determines their predisposition to violence more than the video games they play

Video games can actually improve memory and discipline

Too much can create emotional and sleep problems
More than anything, make sure that the content your kids are exposed to is always age appropriate, and know that what someone does for their kids might not necessarily be best for yours.
What's your policy on video games for your kids?