From love languages to personality types and leadership styles, it feels like there's a quiz to shoehorn you into a 'type' for just about everything these days. And while these can help you better understand who you are, there's one in particular which can be quite illuminating and have a serious impact on your financial future – understanding your money language.
As with love languages, our personalities define how we see, value, and treat money. Understanding where you (mostly) fit in can help you address any financial challenges and modify your current behavior so that you're better positioned to smash future financial and life goals. Which type are you?
The spender
Nice cars, new gadgets, and an enviable wardrobe are classic traits of a spender. Typically, sales and bargains aren't hot buttons to spenders, but staying abreast of the latest trends, and it makes them feel good! Big spenders don't think twice about parting with their cash – often heading to the mall for new running shoes and coming home with the latest smartphone and maybe even a full tropical fish setup in the trunk. These shopaholics aren't bothered by debt and often don't shy away from risky investments.
Having a spender for a friend can be fun, as they tend to spoil those close to them with all-expenses-paid nights out, lavish gifts, and champagne for everyone!
Key characteristics – little self-control, easily tempted, credit card limits viewed as a target, and emotional satisfaction from spending money.
Self-help for spenders – while creating a budget might sound impossible, spenders are the perfect candidates for this. It helps them prioritize purchases where necessary – e.g. do you really need those new shoes, or is paying the cable bill more important? And with a bit of persistence, spenders can rein in, get closer to their long-term financial goals, and still have some fun.
The saver
The polar opposite of spenders, savers turn off lights when they leave the room and own one of those gadgets to get the last bit out of the toothpaste tube. Credit cards are reserved strictly for emergencies (if they even own one), and 'what if' is a common, anxiety-inducing term in their vocabulary. Reading bank statements and spotting stray purchases are much more of a thrill than buying something new (unless it's been carefully price-compared and researched), and don't expect the heating to be on when you visit their homes.
Key characteristics – might be known as a cheapskate, conservative with investments, or prefer to keep money close at hand for 'emergencies'. The words 'discount' and 'sale' send electricity tingling through their bodies, and they have a love affair with reusing and recycling.
Self-help for savers – chronic savers can lack spontaneity and miss the fun just to save a few dollars. Savers need to think about moderation – set savings goals but ensure you include money to spend on having fun. Practice the joy of giving and the thrill that money can bring you outside of a savings account. 
The debtor
Money is an unknown to debtors – they tend not to think about it too much and, therefore, rarely keep tabs on how much they're spending or what they spend their money on. They can often spend more than they earn and quickly slide into deep levels of debt without realizing it – just don't talk to them about it!
Key characteristics – no emotional response to money, very easy-going about money matters to the point of being disengaged from decisions involving large purchases.
Self-help for debtors – debtors benefit from automating their finances as much as possible, setting up things like autopay and automatic savings. That way, it's not something that needs to be thought about often but is taken care of. 
The investor
These people are constantly conscious of getting their money to work as hard as possible in every situation. Carefully planned with end-goals in mind, investors plan their lives around achieving the golden 'passive income'. When their investment income covers their expenses, their job is done. Or is it? Investors can't get enough of careful decision-making and are not averse to taking a few calculated risks to pursue their goals.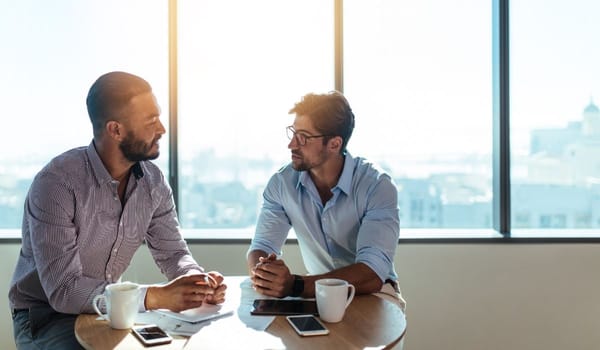 Key characteristics – single-minded focus on ensuring every dollar is working hard. Nothing is done on a whim, and they are often quick to criticize and critique the investments others make.
Self-help for investors – accept input from other people with different views to gain some balance.
The in-betweener
This is a happy medium with a relatively balanced approach to income and money. In-betweeners often have a budget but aren't rigid and often make choices with a longer-term goal in mind. While sensibly saving to reach goals, they still enjoy their money and aren't afraid to spend it on things that bring them happiness, like travel or a new outfit for a friend's wedding.
Key characteristics – typically don't spend money before earning it, have rainy-day savings but are not averse to dipping into them.
Self-help for in-betweeners – you're doing a great job, don't change a thing!
Acceptance is the first step
As with any other self-help tool, identifying where you fit into the money-type spectrum can help you acknowledge where you are and how to change your financial trajectory if necessary. It's not something you can change overnight but knowing where you stand will help you take small steps in the right direction (if you're willing).