With the schoolyard days of approaching a stranger and asking to be friends behind you, and your friendship circle reportedly waning soon after your mid-20s, it can be tough to make new friends as an adult. Our opportunities to meet new people are fewer, with families, marriages, relocations, and careers all taking a toll on our ability to keep in touch and make new connections.
The importance of solid friendships is widely reported, and the benefits extend far beyond the feel-good factor. Having a strong friend group significantly improves your mental and physical health. Some experts say it should rank in importance alongside healthy eating and exercise.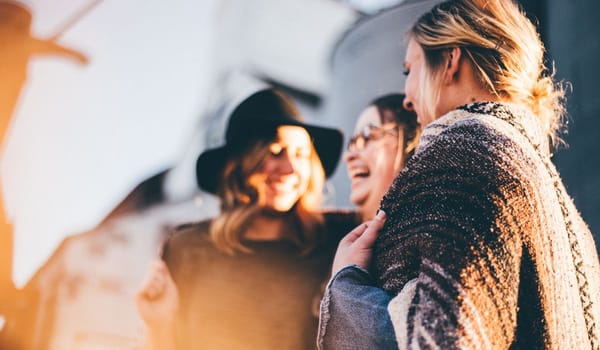 Apart from posting friend or follow requests on your socials, how can you make real-world friends as an adult? We've got six tips to help you put yourself out there, along with a guide on where to find new friends.
How to make new friends
Be prepared to make an effort – building new friendships as an adult takes work. You're not bumping into each other in the playground so you have to consciously make an effort to get together, follow up, and stay consistently in contact to build a close friendship. Making friends is a two-way street, so don't be afraid to be the one to initiate.
Become a yes person – we're all busy and tired, but if someone invites you somewhere, embrace your inner social butterfly and say yes as often as possible. If you can't make it to the event, schedule an alternative get-together, as these unexpected invitations can often open doors and expand your friend group.
Be vulnerable – rejection is a scary reality that you need to be prepared for. Accept that not all friendships will work out. Build a strong sense of self and put the real you out there – fake friendships are worthless and, inevitably, you won't get along with everyone.
Get out of your comfort zone – making friends as an adult is all about getting out of your comfort zone and trying new things. Developing new friendships means engaging with people you don't know, which can be awkward, intimidating, and uncomfortable – particularly if you're naturally introverted – but remember, nothing ventured, nothing gained.
Let it be known – tell friends and family that you're actively trying to build your friend group. You never know, a future bestie could be closer than you think.
Be patient – it takes time to build strong relationships, so be patient and let them naturally unfold. You might want to hurry things along, but nurturing solid friendships is more a long walk than a sprint.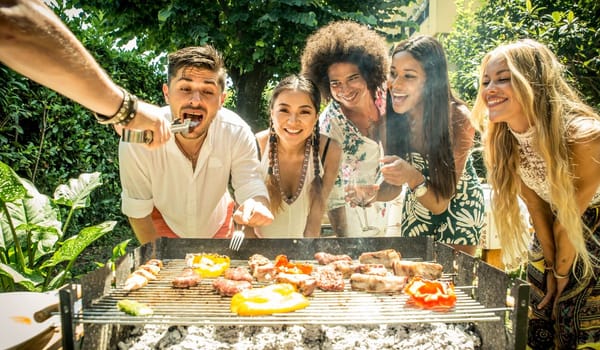 Where to find friends
Start with potential friends – most of us will have people on our radar that we'd like to get to know better, making this the perfect hunting ground for new friendships. While you might feel a little shy asking them out for coffee, chances are you have some common ground in the first place.
Join that club – think about your passions and join clubs that align with them. Whether it's a language class, volunteer organization, or exercise group, it often provides a gateway to like-minded potential friends. Even if you don't find a BFF, you'll gain a group of people with similar interests.
Take your social media offline – have you got stacks of casual acquaintances and old friends at your social media fingertips? Relationships are constantly evolving as our life stages change, so while you might not have been on the same wavelength in the past, don't write them off just yet. To avoid messaging them out of the blue, if you see a friend's post about something you are interested in, reach out and connect with them over that.
Explore mutual territory – mutual friends are an easy and often rewarding place to start. You'll have someone you're already comfortable with by your side (think of it as having a wingman or woman in tow), relieving the awkward factor. A bonus is that if your new acquaintance already gets along with your current friend, there's a good chance you'll click with them too. Just make sure your friend is comfortable with the introduction – you don't want to be accused of stealing a friend!
Look to your workplace – you spend a lot of your life with co-workers, and with all the office chat, you probably already know plenty about each other's interests, likes, and dislikes. It can sometimes feel like a big step inviting a co-worker to do something outside of work, so start with having coffee or lunch together during work hours to ease any awkwardness.
Neighborly friendships – sure, you give your neighbor the odd friendly wave, but have you investigated their BFF potential? There could be some great friendships close to home that you're missing. So next time you wave, turn it into a conversation.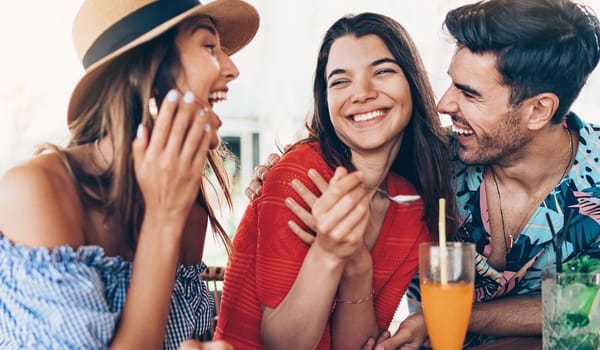 It's worth making the effort
Friendships are one of the most enriching components of our lives, and as we age, forging new ones becomes increasingly tricky. By consciously deciding to expand your friend group and potentially forge new friendships, the journey will be enjoyable, and you might even find a new bestie.