8 superfoods to pop into your lunchbox 
Superfoods pack a major nutritional punch. Unusually rich in vitamins, minerals, and antioxidants, they can help keep your body working as it should, improve heart health and blood pressure, and may even help to prevent some forms of cancer. Spinach, blueberries, and almonds are probably the best-known superfoods, but unexpected foods like eggplant, ginger, yoghurt and pumpkin seeds also fall into this category.
They're definitely worth including in your family's diet – and lunch can be a good place to start. Many people eat a reasonably healthy breakfast and a balanced dinner, but neglect lunch. Including one or two superfoods in your family's lunchboxes is a great way to boost health and wellbeing.
Here are eight lesser-known superfoods to pop into your lunchboxes:
1. Eggplant
Although we use eggplant as a vegetable, it's actually an oversized berry. Eaten regularly, it can help lower cholesterol, reduce the risk of heart disease, and even protect you from cervical, pancreatic, and bladder cancers. An antioxidant found in the dark purple skin helps improve brain function and focus.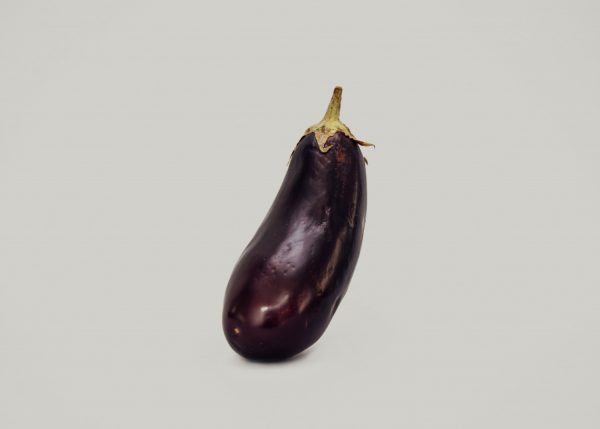 You can't exactly throw a slice of raw eggplant into a lunchbox, but you could roast it, fry it, or use it as an ingredient in curries and stews.
2. Ginger 
Ginger has been used as a medicine for thousands of years. It's traditionally used to reduce nausea and pain and help the body fight off colds and flu. The active compound that makes ginger a superfood is called gingerol. This has anti-inflammatory properties, and may also help reduce cholesterol and heart disease, prevent the onset of certain cancers, and improve cognitive function.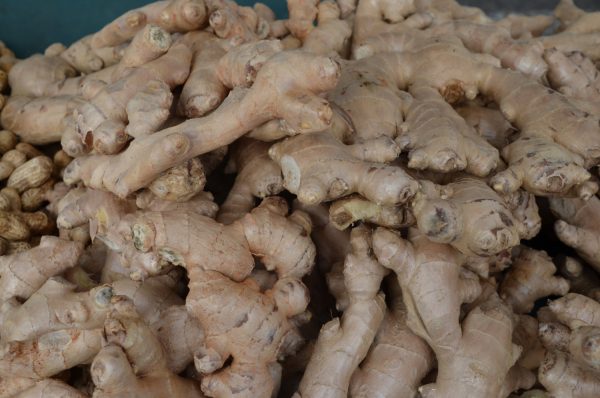 Use it as an ingredient in curries, stir-fries, and baking, or simply grate fresh ginger into smoothies or juices.
3. Walnuts 
Walnuts are rich in antioxidants and Omega 3. They can help maintain gut health, may reduce inflammation, heart disease, and the risk of developing some cancers, and can even help with weight loss and diabetes management. That's a lot of good in one small nut.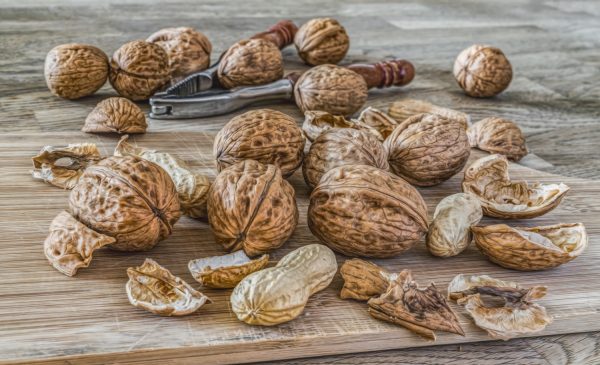 Pop whole walnuts into lunchboxes, toast them with spices, or sprinkle chopped nuts onto salads.
4. Pumpkin seeds 
Pumpkin seeds are small, but they're densely packed with valuable nutrients and antioxidants. Just a small handful (28g) delivers 37% of your daily magnesium needs, 14% of your zinc, and 23% of your recommended daily iron intake.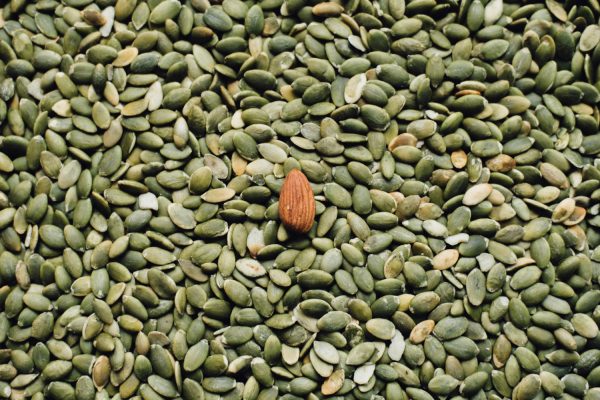 Thanks to these nutrients, eating pumpkin seeds regularly has been shown to reduce the risk of breast, stomach, lung, and colon cancers. They may also boost bladder and heart health, lower blood sugar levels, and even improve sperm quality.
Eat pumpkin seeds as a morning-tea snack, or toast them and sprinkle over a lunchtime salad.
5. Quinoa 
Quinoa is often described as an ancient grain, but it's actually a seed. That's why, unlike most grains, it's high in protein. It also contains antioxidants, high levels of fibre, magnesium, iron, potassium, calcium, vitamin E, vitamin B, and nine essential amino acids. It definitely qualifies for the superfood label.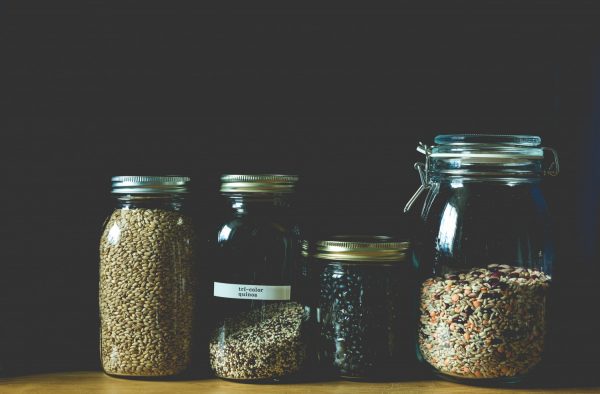 Because it's so rich in nutrients and high in fibre, quinoa can help you reduce blood sugar and maintain a healthy weight. Like all antioxidant-rich foods, it also has anti-inflammatory properties, which may help prevent cancers and other diseases.
Cook quinoa by simmering in water until it's soft and fluffy, then use as you would rice – it's perfect to soak up curries and stir-fries, or as a base for salads.
6. Salmon 
Salmon is one of the few non-plant-based superfoods. The delicious fish is high in Omega 3 acids, potassium, selenium, and protein. It offers powerful brain benefits, improving memory and brain function. These are particularly important during pregnancy and as you age. Salmon may also help reduce heart disease.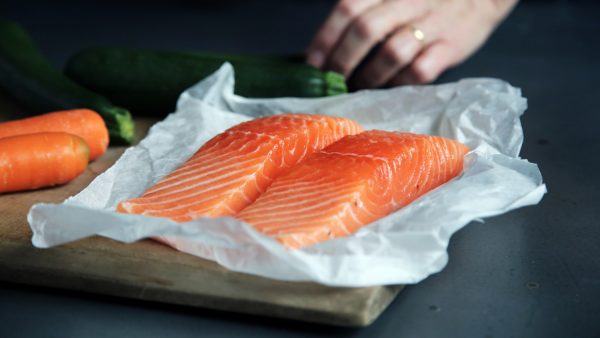 Although fish isn't often seen as a lunchtime food, salmon can be eaten cold, which makes it easy to use in sandwiches, sushi, or salads.
7. Avocado 
Avocados are not just tasty on toast, they're also a nutrient-dense superfood. The soft green fruit contains high levels of vitamins K, C, E, and B6, plus niacin, riboflavin, magnesium, and omega 3 fatty acids.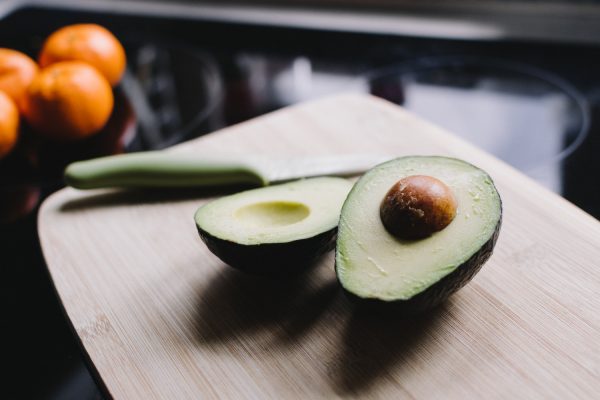 These vitamins and minerals mean eating avocados can help stabilise cholesterol levels, prevent osteoporosis, and protect against diseases like cervical and pancreatic cancer. They also contain two antioxidants that may help maintain eye health and prevent damage to vision.
Avocados are also super-easy to incorporate into your diet – eat on toast, add to sandwiches and salads, use in guacamole, or sprinkle with salt and eat with a spoon.
8. Yoghurt 
Yoghurt isn't often included on superfood lists, but it's rich in nutrients and has significant health benefits. Yoghurt contains calcium, potassium, vitamin B12, and riboflavin. These nutrients, particularly calcium, help to maintain healthy teeth and bones.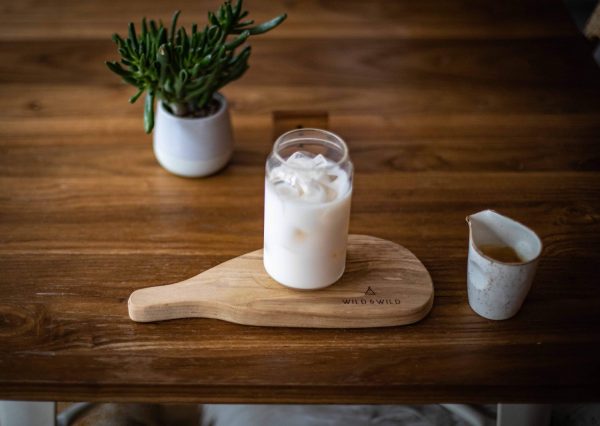 Some types of yoghurt also contain live bacteria, known as probiotics, which can help with gut health and digestion and may boost the immune system as well. But it all depends on the type of yoghurt – products that have been treated with heat and sweetened with sugar don't contain live bacteria and are less beneficial.
Yoghurt is an easy one for the lunch box – fill a small container with plain yoghurt and chopped fruit, make a yoghurt dressing for salads or meats, or use it in a fruit smoothie.
Benefit your body
Superfoods don't have to be fancy or complicated to be good for you. Whether you spend hours making a quinoa bowl or just toss some pumpkin seeds into your lunchbox as you walk out the door, your body – and mind – get the benefit.