Everything you need to know before you go
After a long few years locked up in our own country or state, the time has finally come to spread our wings further afield and, once again, start collecting stamps of the passport kind. With that can come an understandable amount of anxiety, nerves, and what-ifs – if not in your mind, from well-meaning parents and relatives who still seem to think the safest option is to stay home forever.
Many of us are starting to dream once again of distant beaches, misty mountains, and the prospect of checking off a few bucket-list destinations. But with numerous restrictions to navigate, health worries, and some countries turning away travelers altogether, is it still possible to go globe-trotting during a pandemic? Here are five things to know before you go…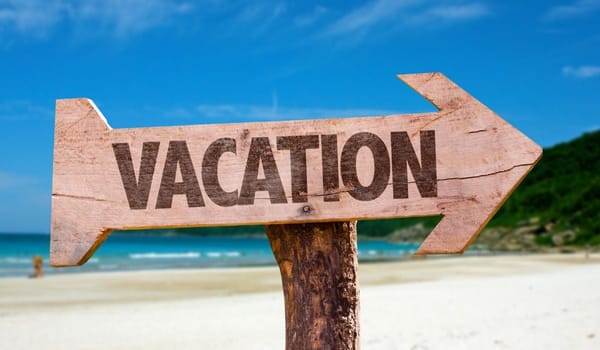 Pandemic-proof plans
Forget crossing your fingers and hoping for the best – now's the time to read all the fine print on every booking. From hotels and flights to rental cars and tours, it's crucial to understand the implications if you need to cancel last minute for COVID-related reasons. Will they refund you? Will you receive a credit to use later? Or would you lose everything? If the policies aren't clear, now is the time to ask questions and ensure you get everything in writing.
Do your homework
Taking a trip on the fly is so pre-2020. The new era of pandemic-friendly travel requires more planning and in-depth research. You need to be aware of all the entry requirements at your destination. This can include proof of vaccination status, pre-departure testing, and quarantine requirements. With all the restrictions in place worldwide, it can be helpful to have an expert on your team – this is when an experienced local travel agent is invaluable. They'll be able to provide reassurance, collate all the information you need to know, and, ultimately, make sure your vacation is seamless.
Get country-specific COVID information.
Be insured
Travel insurance is no longer an optional extra, it's a must-have, but not just any old policy will do. Travel has become a risky business, and as a result, insurers have tightened their policies. It's best to arm yourself with questions and discuss these with your insurer. The five main things you should ask are: what happens if:
Cancellations occur because of government-imposed lockdowns or restrictions
You (or a household contact) get COVID and can no longer travel
A relative contracts COVID and you need to return home urgently
You get COVID while overseas and need to quarantine or get medical treatment
There are travel delays or border closures caused by COVID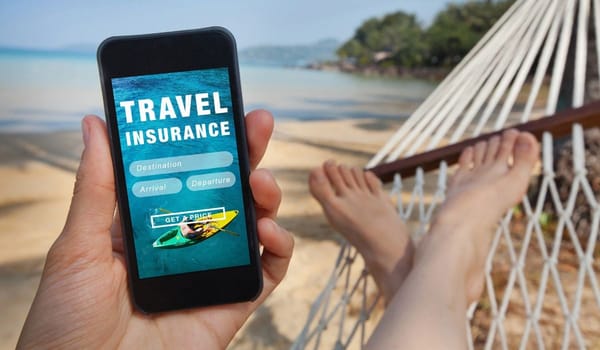 Check your passport is ready to travel
While your passport has been taking a vacation in your closet, has it expired? Don't forget to check that it's up to date and be aware of any passport validity requirements of the country you're planning to visit. While a passport is technically valid until the expiry date, many countries require that a passport is valid for at least six months beyond the completion of a trip.
Personal protection
On top of all the extra paperwork needed for a pandemic-proof vacation, there are additional precautions you need to take to keep yourself safe while you're traveling.
Soap and sanitize – stock up on sanitizer (a refillable handbag size is ideal, along with a larger bottle to use for refilling), and make sure you choose a product with at least 60% alcohol content. The CDC also recommends washing your hands with soap and water where possible as it's more effective than sanitizers at removing certain germs – so pack a couple of bars of soap for the trip.
Mask up – face masks have become an everyday essential when out and about in most countries. Stock up on some reusables that can be washed while on vacation and plenty of disposable masks for higher-risk situations like flights and tours. The National Institute for Occupational Safety and Health (NIOSH) recommends N95 masks as the best of the bunch, as they filter out 95% of airborne particles.
Add glasses – even if you have 20/20 vision, it can be wise to grab a pair of non-prescription glasses as an extra barrier against stray COVID droplets – particularly when you're cooped up on a plane for hours. While you're more likely to be infected by contagious droplets entering your nose and mouth, experts are also convinced the particles can enter your body through your eyes.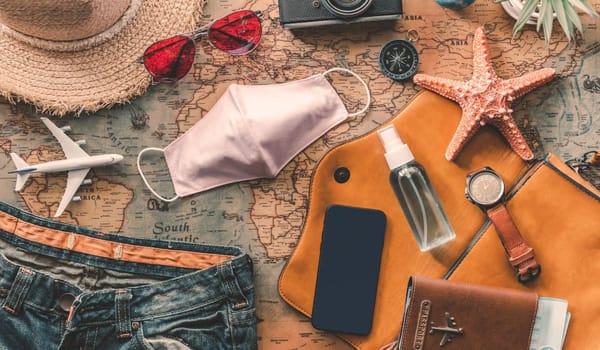 Plan and protect for a pandemic-proof vacation
While travel might look a lot different from the footloose and fancy-free pre-pandemic days, it's now entirely possible to get back to checking off your bucket-list destinations. With some thorough planning and smart personal protection, you can alleviate many risks and reduce anxiety. And best of all, with the world still getting back into the travel mindset, you're likely to strike tourist hotspots that are a little quieter than usual. So, get planning and get out there!