The best ways to be the best friend
Maintaining connections through social media takes minimal effort, but fostering true friendships as we age can be quite different. With studies showing that your friendship circle peaks around age 25, keeping these thriving when careers, kids, travel, and everything in between take center stage can be tricky. Not only are besties nice to have around, strong friendships in adulthood also come with proven mental and physical benefits.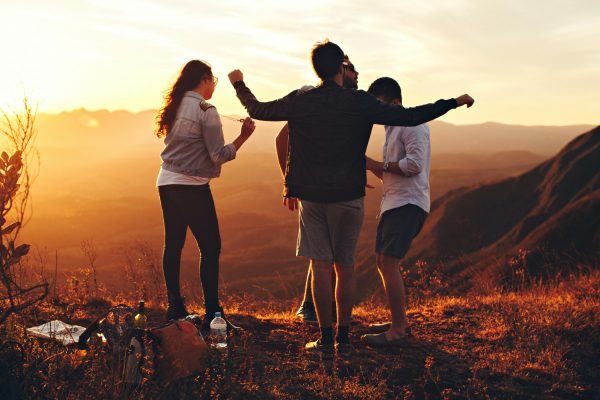 Studies have shown that friends can actually extend your life, with decreased mortality rates amongst those with strong social relationships. They can also help keep your mind active as you age, and friends' healthy habits can be contagious. The old saying "A problem shared is a problem halved" is a real truth when it comes to the mental-health benefits of BFFs. Having someone to lean on when times get tough can reduce your risk of depression, and generally help you lead a happier life as you age. So, as life gets busy, how can you foster the friendships that truly matter?
Embrace quality over quantity
Spending hours a week on social media nurturing sometimes superficial friendships does nothing to fill your emotional tank. In fact, it can have the opposite effect – it's highly addictive and can harm your mental health and self-esteem. Constant comparison with friends' highlight reels might make you feel good in the social media moment (hello dopamine hit), but does nothing for your real-life self.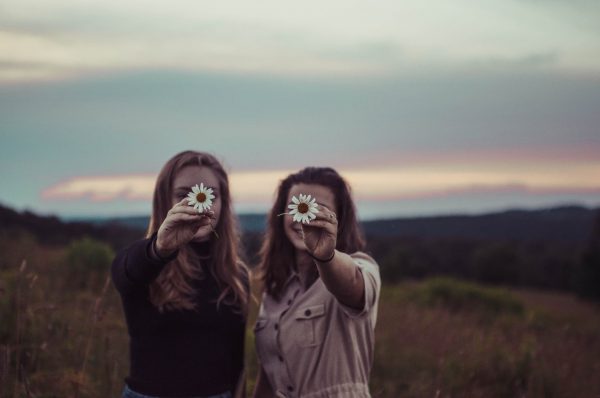 Identifying the friendships that are worthy of your time, and casting aside those that leave you feeling down or drained, will free you up to feed those that matter. So how do you weed out the good from the bad? Ask yourself these five questions:
Can you trust them?
Do they make you feel supported?
Do they accept you for you?
Are they there when you need them, not just when they need something?
Do they have your best interests in mind? Always?
Schedule it in
Whether it's deadlines at work, family commitments or travel that's dominating your diary, carving out chunks of time to connect with your friends is essential. Messaging apps make it easy to keep in regular touch, but nothing beats face-to-face time with your besties. A regular monthly friend-date is a great way to make sure that months don't slip by without a solid catch-up. This could be over brunch or even a Skype or FaceTime session. In between, keep connected by giving your friends a call when you think of them – spontaneity and engagement beat messaging any day.
Keep it real
Relationships built on phony facades are unlikely to go the distance. Establishing an honest, open friendship from the beginning is crucial for building trust, which is key to a healthy forever-friendship. Honesty in friendship means everything from opening up about the truth even when it's difficult, to keeping your word and confronting issues as they come up. As a relationship fundamental, honesty helps when you give or receive advice and prevents misunderstandings from bubbling over into big issues. Honest dialogue shows vulnerability and helps when you need an empathetic ear.
Make up, don't break up
Conflict is a natural part of any relationship, but how you deal with it often sets the stage for your friendship. Calmly expressing what's on your mind will deepen a friendship, whereas letting resentment fester is hugely damaging. Open and honest chats help you survive tricky times, and it's getting through these together that builds and strengthens your friendship. Here are five things to remember when facing conflict with your BFF:
Make resolution the priority – let go of being right or 'winning'.
Listen carefully – try to understand the issue.
Pick your battles – stop and think if it's actually a big deal.
Forgive and forget – try not to hold grudges.
Agree to disagree – not every conflict can be resolved, so know when to move on.
Inspiration over comparison
Social media in particular are places where we share our best lives, and where we can be left feeling down through obsessive comparisons. This can also be a sentiment in real-life friendships when you feel like you're struggling to keep up. Be the type of bestie that leaves your friends feeling lifted and energized rather than trying hard to keep up. Put this into practice by being a vocal source of positivity for your besties' achievements and ambitions. You'll notice it not only makes them feel good, but the good vibes will rub off on you too.
Just listen
The best of friends are those who can listen closely and hold off on advice and commentary along the way. While it might feel like a one-sided conversation (and it is), sometimes a calm space free of interruptions is what we need to feel fully heard and understood. Practicing active listening is the key to being the best empathetic ear for your bestie. Here are the fundamentals:
Pay attention – focus all your energy on your bestie.
Don't just listen, act like it – this includes using non-verbal cues like nodding and prompting the conversation along with unobtrusive comments like 'uh-huh' and 'yes'.
Reflect and rephrase – summarize what you've just been told to make sure you truly understand.
It's not about you – leave your judgment and interruptions behind.
Respond – now's the time to offer your opinion, feelings, or comments.
Be there when it counts
Fair-weather friendships don't last. While it can feel awkward and uncomfortable at first, being there for your friends when they go through challenging times is something they will always remember. It's never fun to see people we care about in a bad situation, but sharing these times makes relationships stronger and deeper. Avoid offering general support like "I'm here if you need anything." Instead, make it easy for your friend to accept your help by offering something specific, like a visit with wine and cheese to cheer them up, or delivering groceries.
Why it matters
No matter what you do, some good friends will naturally drift away over your lifetime. Friends are the family you can choose, and having a strong support system around you will steer you in the direction of a fun, fulfilled life. Applying these tips will help you create and nurture lasting friendships so you can keep your besties around forever!