And how to establish consistency in your life
The word consistency isn't particularly sexy – it brings to mind trudging along, repeating the same old rituals and routines. And that's probably why consistency as a tool for success has lost ground amongst exciting, new, or unusual strategies that leave us wowed. The world of weight loss is a perfect example, where bizarre diets like the celery juice diet or baby food diet have us intrigued and lure us in with a promise of overnight success. In reality, consistent, healthy eating is a much more sustainable, long-term strategy for success.
So, while we all inherently know consistency is often the best route to success – whether it's in dieting, our careers, fitness, parenting, or a relationship, how can we implement this strategy in our everyday lives?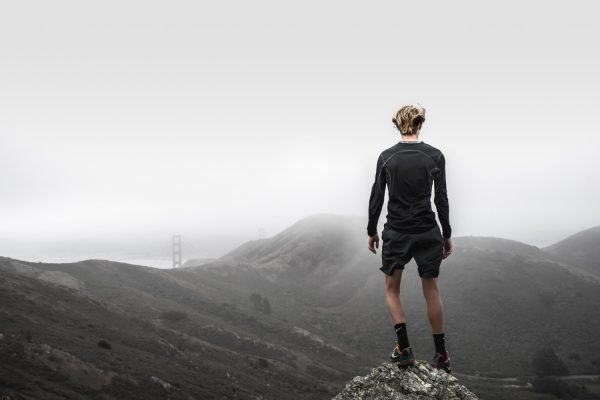 First, what exactly is consistency?
Consistency is defined as "the quality of always behaving or performing in a similar way". It really is all about repetition. As a strategy for life, being consistent means repeating the same actions and turning these into habits or rituals that help us stay on track to reach our long-term goals.
How can I become more consistent?
Aristotle was on to something when he said, "We are what we repeatedly do", and so was Tony Robbins many years later with his motivational quote, "It's not what we do once in a while that shapes our lives, but what we do consistently."
Here's how to live a life more consistent:
Commit to consistency
To live and breathe consistency, you need to start by making a choice and committing to consistency as an ongoing practice. Not a strategy for overnight success, consistency requires a long-term commitment to turning your actions into habits. There really isn't a way to fast-track success.
Establish goals
Before you can go forth and be consistent, define what consistency means to you for achieving specific goals. For example, do you want to be consistent with exercise, diet, or in your challenges at work or university? From here, create specific smaller steps to reach your goals. A S.M.A.R.T framework (Specific, Measurable, Achievable, Realistic, and Timely) is a brilliant tool for setting great goals.
Keep your goals at the forefront
It's easy to get excited by the goal-setting process, ride on the wave of motivation for a week or so and then quickly slide back into old ways. Keeping your goals top of mind is critical for developing consistency and, eventually, success. Setting a schedule is a great way to implement consistency and keep yourself accountable. Here are some tips:
Create a physical schedule – use an old-school paper planner or download a scheduling app on your phone.
Block it out – lock-in realistic amounts of time for working towards your goals. These should be smaller, more achievable, specific steps that you need to take to reach your overall goal.
Schedule down-time – burnout is a very real thing, so scheduling time for breaks and rest will help you refresh and stay on track.
Use reminders – from post-it notes on the mirror to a little paper reminder slotted in your wallet, visual cues are sometimes all you need to reset and re-engage with your goals.
Reward yourself
Aside from the satisfaction of achieving a goal, rewarding yourself as you hit milestones along the way is fantastically motivating. From a psychological perspective, rewards act as positive reinforcements, giving you an added incentive to repeat your good behavior. And repeated behavior is consistency in action! A reward can be as simple as treating yourself to some new workout gear if you've hit a running distance milestone, or a fun day out with the kids if you've had a parenting win.
Do it, even if you don't feel like it
We all have off days and times of self-doubt. But being consistent even when you don't feel like it is the key to…you guessed it – consistency! Pushing through momentary discomfort will leave you feeling grateful and happy, and one step closer to developing the kind of consistency that becomes a habit.
Start your day right
A morning that starts well will typically set you up for a successful day. While hitting snooze on your 6 am workout might feel good at the moment, you're guaranteed to feel better if you smash it out and started the day right. Committing to an achievable and consistent morning routine is a powerful tool for setting the tone of the day ahead. Here's what this looks like for highly successful people according to Forbes:
Wake up at the same time each day – even on the weekends.
Start the day with a few minutes of meditation.
Get in some exercise.
Prioritize people by having breakfast with family.
Squeeze in some personal development or self-learning.
Write a to-do list or revisit your goals.
Acknowledge that things don't always go to plan
Consistency and habits don't respond well to change, but acknowledging that life throws us all curveballs from time to time is crucial. With robust, consistency-building goals in place, it's easy to pick up where you left off and get back on track in no time.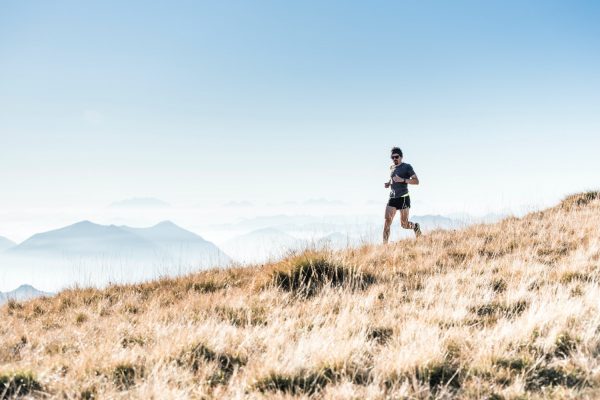 You really can't fast-track success
From lucrative businesspeople to elite athletes, you can bet consistency was a driving force behind their success. By committing to consistent efforts to reach your goals, you'll develop routines and build momentum. Over time, these routines become habits that then become second nature. Before you know it, what's second nature is fueling your success. Sounds easier than a celery juice diet, right?