It's more than just a fashion choice
While a pair of sunglasses look cool, they're also there to do a job.
Extended UV light exposure can be dangerous and can negatively affect your eye health, contributing to cancer, blindness and cataracts. As little as 15 minutes of sun can start to damage your eyes, and this damage accumulates over time.
Spend time choosing your sunglasses, and make sure they offer protection from the sun as well as looking great.
Choose sunglasses with max protection in the lenses
While it seems logical that the darker the sunglasses, the better the sun protection, it's not always the case. If your glasses are quite dark, your pupils will dilate more, letting more light in. So it is important to choose sunglasses that offer total sun protection at 400UV/100% UV. Some sunglasses also comes with polarized lens which can help reduce glare, making them particularly good to around water and reflective surfaces. Other glasses have mirrored lens – a reflective optical coating that reduces that reduces harsh light from passing through the lens. Mirrored lens are particularly useful in very bright and reflective conditions, and especially useful if you don't want others to see your eyes while you perv.
For a rare-triple-whammy of sun-protection, look for glasses with 400UV, polarized lens and mirror coating.
Remember that polarised lenses don't automatically make the sunglasses good eye protection – you still need to check their UV rating.
It's not just about fashion
The sunglasses you buy in fashion outlets are designed to look good but some may not offer enough UV protection. When shopping for new shades, look for a UV-rating tag or sticker. You ideally want 98% protection from UVA and UVB rays. Anything less than that and you may be damaging your eyes without realising. The very best shades will mean you won't have to compromise style for protection and vice versa.
Choose your preference of lens colour
Sunglasses can come with different coloured lenses, like blue, brown, amber, grey and even clear! One colour doesn't offer any extra sun protection over the others, but they can increase the contrast.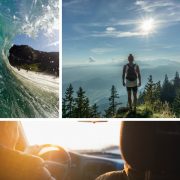 Black lenses are great for bright sunny days and allow your eyes to see true colours so they're good multipurpose lenses.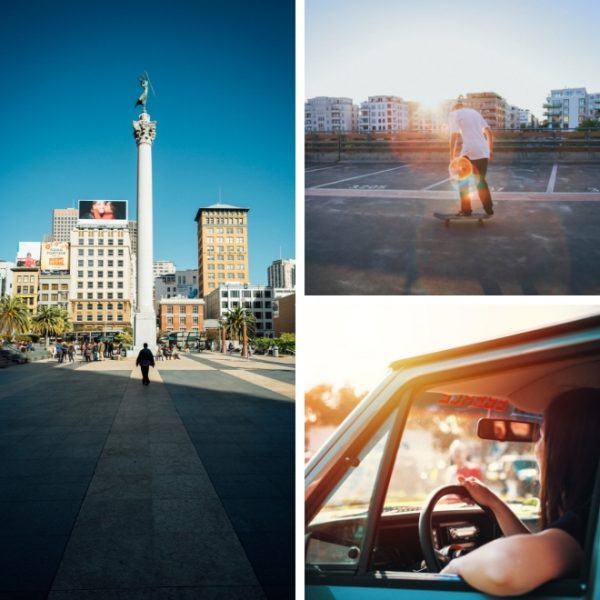 Gray lenses work similarly to black, but are lighter, so suit people in dimmer environments, like city centers.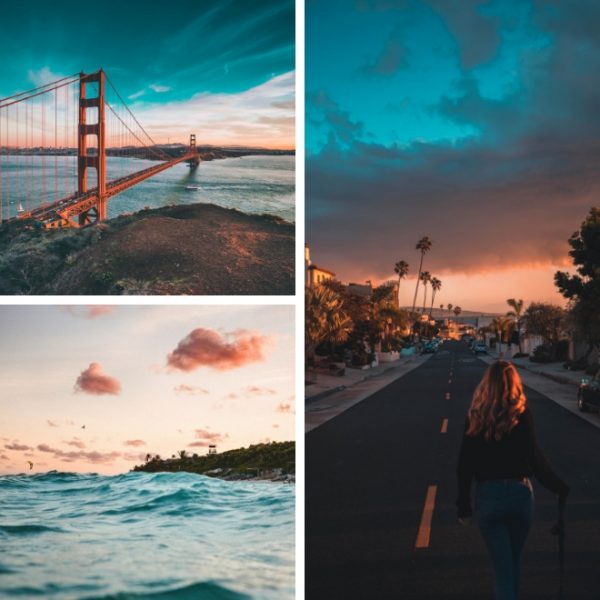 Brown and amber lens are great for most conditions, but are especially good for cloudy or hazy days because they can enhance contrast.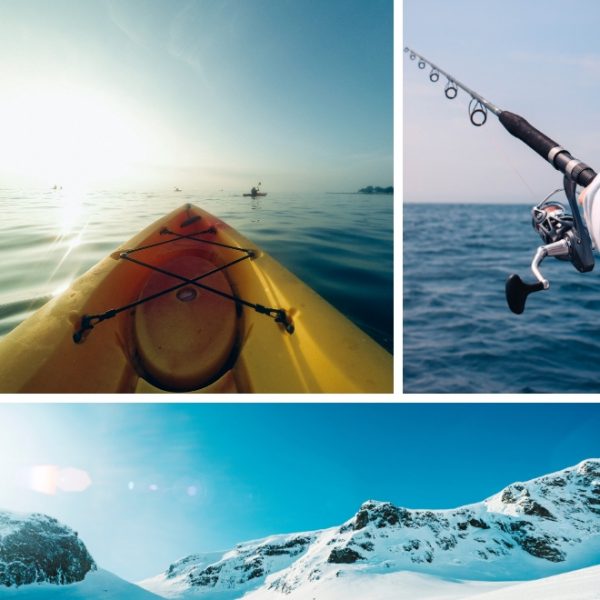 Mirrored lenses can help cut down glare from harsh light conditions, like around snow and water or in the desert. And of course they're very useful for covering your eyes (so that others can't see your perving eyeballs).
Don't judge quality by cost
You don't need to spend a fortune on great, effective sunglasses. Cheaper pairs can be 100% effective too, while big-name luxury brands may be poorly designed and have minimal UV protection.
Find a pair that suits you
Realistically, you also want glasses that fit your face and suit you. Here's what to look for: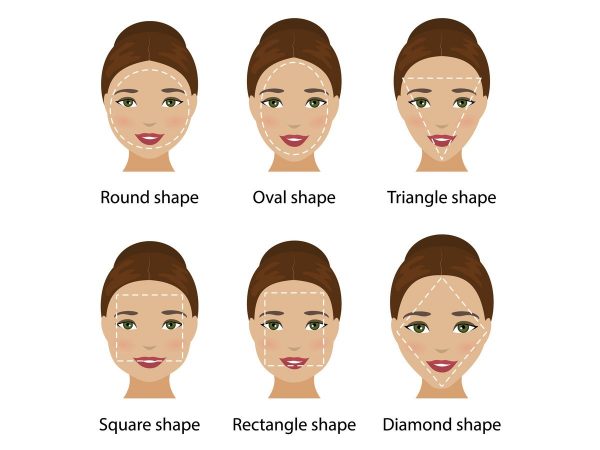 Oval: This face shape is wider in the cheekbones and with a gentle narrowing on the forehead and jaw. Most glasses suit oval faces, so you can choose whatever you like as long as they follow the guidelines above.
Heart: A heart-shaped face has a wide forehead and the narrowest point is the jaw. Choose glasses that are wider than your forehead or have an exaggerated brow line. Cat-eyes look great, but don't offer a great deal of sun protection.
Round: With soft angles, a round-shaped face has wider cheekbones, and a wide jaw and forehead. Round frames look better than square or angular ones. They may not offer a lot of sun protection, so try bigger lenses that wrap.
Square: The angular lines of a square face have equally wide forehead, cheekbones, and jaw. Narrow styles create the look of more length on your face, but be careful to make sure they still provide enough eye protection.
Triangle: A wide jaw narrows through the cheekbones and leads to a narrow forehead. Choose wider styles to add extra width to the middle part of your face, and emphasise your eyes with strong brow-lines. 
Choose comfortable shades that look great
When shopping for new glasses, the most important thing is the UV protection level. There should be a tag or sticker that tells you the effectiveness of the UV protection, and you want something that's 98% or higher. If you can, go for sunglasses that provide 100% UV protection, or UV 400 protection. That means your eyes are protected from both UVA and UVB radiation.
On top of good UV protection, you can choose sunglasses that have polarized lenses, or mirror coating to further protect and reduce glare.
Once you've satisfied all those criteria, choose the pair that best suits your face with a tint that suits your lifestyle. It might be tempting to skip some of those steps, but sun damage accumulates quickly. You need to look after your eyes, because you only get one pair… unlike sunglasses, which you can buy again and again.`
In Summary:
Check for UV rating -> anything with 400UV or 100% protection
Decide if you want/need polarization
Mirror lens (enhanced glare reduction, and to cover your eyes)
Choose a style that suits your face shape
Choose tint/color of lens to suit your lifestyle