For many, a day spent out on the open water with a rod and reel in hand is a day well spent
But for others, the thought of spending a day fishing seems a little…well…boring.
Fishing ranks among the most popular outdoor recreational activities in the United States, and almost 50 million Americans head out into our country's lakes and streams every year to experience the thrill of the catch (source). With so many enthusiastic participants, you may find yourself wondering…
What exactly is the appeal of fishing, anyway?
Herbert Hoover once said, "Fishing is much more than fish. It is the great occasion when we may return to the fine simplicity of our forefathers."
Fishing provides a chance to slow down and set the demands of life aside. For many, it invokes happy childhood memories and transports us back to a simpler time. So how can you embrace all that this sport has to offer? Here are a few tips to help you plan and actually enjoy your next fishing expedition: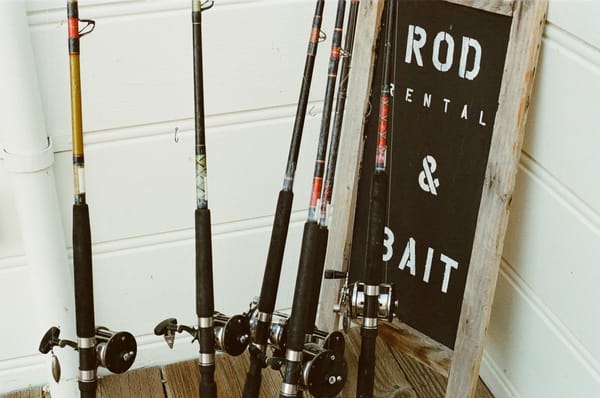 Pack the Right Gear
Fishing does require a bit of advance preparation. Make sure that you have all the supplies you need ahead of time to assure a smooth and enjoyable day on the water.
Gather fishing gear and purchase your license. If you are a first-timer, figuring out what equipment and licenses you need before your trip may seem complicated, but don't let the specifics bog you down!

Keep it simple.The US Fish & Wildlife Service has created an easy-to-understand Guide to Fishing for the First Time which includes a straightforward checklist to walk you through the steps of gathering supplies.
Eat well and stay hydrated. Ironically, fisherman are actually at a high risk for dehydration. Why? Because the water reflects the rays of the sun and multiplies the effect of the heat. To combat this phenomenon, keep plenty of fluids at hand. (Pure water is best.) In addition, keep your energy up and hunger pangs down by packing a cooler of easy-to-grab snacks. Check out these simple ideas for snacks that are easy, delicious, and perfect for your next fishing adventure.
Protect your eyes. There's nothing more uncomfortable than being out in the blaring sun without proper eye protection. Choosing a quality, polarized pair of sunglasses like these will cut down on glare, thus protecting against eye strain and squinting. They also improve visibility, allowing you to see more clearly beneath the surface of the water. This important advantage will enable you to easily spot your next catch.
Looking for a comprehensive list of items to pack for your upcoming fishing trip? Check out a fishing expert's guide to the essentials here.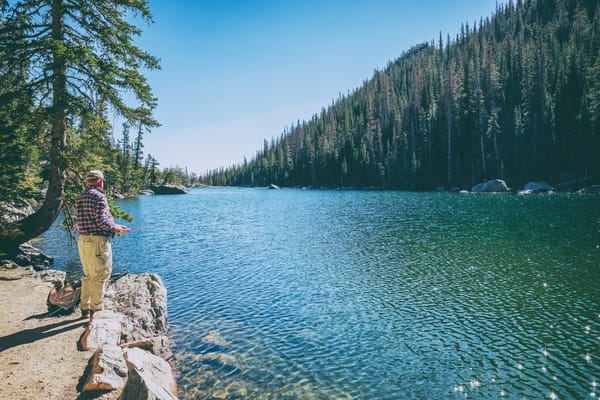 Have a Plan
The next step is to map out a fishing spot and choose appropriate bait. A little investigating before you head out the door will set you up for a more enjoyable experience. These simple steps can help you discover the best location to cast your reel and the most fitting bait to use:
Talk to Locals. While fellow fishermen may be reluctant to give away the location of their favorite fishing hole, the local bait shop owner wants your return business. Because of this, he may be your best resource for finding a great fishing location and helping you choose the right bait.

Search online. Visit

takemefishing.org

to discover great fishing spots in your area. You can also learn about local species, search for nearby boat ramps and bait shops, and even find places to buy fishing gear.

Check with your local Chamber of Commerce to see if they offer a fishing guide for the area. Many will share valuable information in hopes of luring anglers to their neck of the woods.
Unplug
Fishing gives us the opportunity to unplug from the day to day hustle and plug into nature instead. To fully experience this shift, you must be willing to set the technology aside. Fishing should be an immersive experience. Sure, a snapshot of your big catch is permitted, but scrolling social media while fishing will rob you of the benefits of being in nature.  Detaching completely from technology will help you to soak in all that the day has to offer.
Put down that phone. Instead of creating a fishing playlist, listen to the sounds of the water lapping, the birds overhead, and the crickets chirping. Breathe in the fresh air. Keep your eyes off of your notifications and take in the breathtaking views of the surrounding landscapes and wildlife. Take full advantage of the peaceful scenery that surrounds you.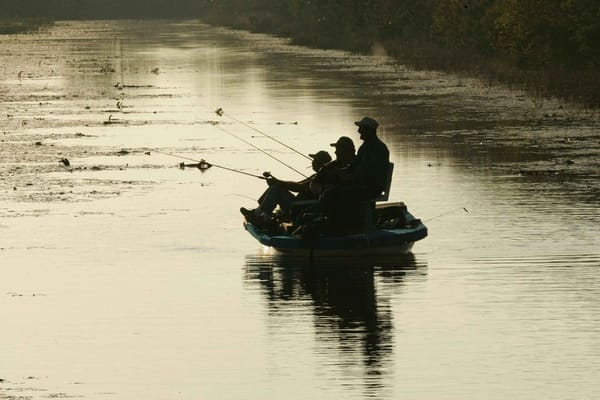 Invite a Friend
While being alone on the water is a great place to connect with your thoughts, sharing the fishing experience with others brings even more enjoyment to the sport. The comradery and conversation that takes place when you are detached from all of your responsibilities is refreshing, especially when most relationships center around work and business these days. Friendships are strengthened when a common interest is shared. Fishing is a way to connect, create memories, and share a few laughs, too. Plus, you'll need someone to vouch for you when you share tales of your greatest catch!
Embrace the Adventure
Fishing may not be the first activity that comes to mind if you are an adventure seeker, but there is an unpredictable nature to the sport that delivers its own version of excitement. Many anglers confess that the thrill of testing their luck each time they cast is addicting. They enjoy the uncertainty. It's true that no two fishing trips are ever quite the same.
Will you catch today or come home empty handed?
Will your catch break your former record?
Appreciating the unknown that awaits each trip is key to experiencing true enjoyment of fishing.
What do you enjoy most about fishing?  Let us know in the comment section below!