What we've learned and where we'll go from here
After enduring over two years of pandemic life, it's evident that it isn't going away. Instead, experts say that COVID-19 will likely lose its 'pandemic' status sometime in 2022 and become an endemic virus that we learn to live with. While the thought of living with COVID in our communities forever sounds daunting, living with an endemic virus is very different from the upheaval, uncertainty, and wave of catastrophic consequences of the last few years.
With so many changes driven by the pandemic, which ones are here to stay, and what will our new normal look like?
Moving from pandemic to endemic
When enough of our population has gained immunity through either vaccination or infection, COVID-19 will move to a point where it'll no longer be a disruptor to our everyday lives. Epidemiologists call this 'endemic' – which is long-term cohabitation with its hosts (us) and, theoretically, less transmission and less severe outcomes. Experts expect getting to this endemicity won't be a smooth ride but will mark the point where we return to a sense of post-pandemic normality.
Alpha, Delta, Omicron – what comes next?
As we've seen, COVID-19 is a moving threat. The virus will change and mutate, a natural factor of living with any virus (the flu virus mutates every year). However, once most of the population has some immunity, COVID has less opportunity to infect, replicate, and mutate – and mutations that evade immunity can put us back at square one. Scientists are keeping a close eye on the virus as its evolution is unpredictable.
A society forever changed?
COVID-19's pressure on our society has forced changes to how we live, work, and interact. Some of these could have negative long-term impacts, and some are proving to be life-enriching.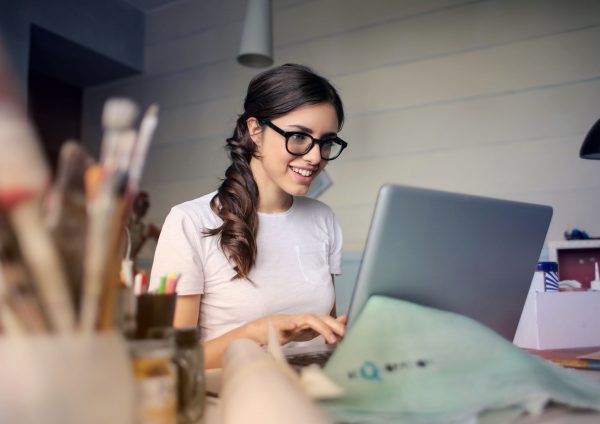 The impacts of isolation – physical distancing and isolation have accelerated the use of social media for connection rather than face-to-face contact. While this has compensated (to a degree) for pandemic-led isolation, it's not without its downsides. Younger Americans, in particular, are already suffering from higher levels of anxiety and depression, and there are concerns this will rise in the coming years as a result of the pandemic.
Work/life balance – workplaces globally have been affected by the pandemic, with many of us thrown into a world of video conferencing and remote working. Office workers, in particular, can do their jobs irrespective of physical location – which has significant benefits for both employers and employees. Employers can save money on office space, and employees enjoy a commute-free life with more flexibility. While many tech giants like Facebook, Twitter, Microsoft, and Shopify advocate continued flexibility, working from home permanently has adverse side effects. Social connection and engagement wane, and water-cooler chat that sparks big ideas becomes nonexistent.
Browsers replace storefronts. The pandemic casualty roll call of some of our favorite brick-and-mortar stores is extensive. Iconic firms like C. Penney, Brooks Brothers, Lord & Taylor, and Neiman Marcus have all filed for bankruptcy, citing reduced sales due to COVID-19. In contrast, online giants like Amazon have recorded a 220% increase in profit, and electronics retailer Best Buy has reported staggering pandemic-driven results. While online shopping overtaking traditional storefronts was inevitable, according to McKinsey & Co, 10 years of e-commerce adoption was compressed into just three months.
The downside of globalization became apparent. As the pandemic struck, our reliance on offshore providers for everyday items became apparent, particularly for goods like PPE that were in demand globally. While moving manufacturing home is a protective response, it's unlikely to be sustainable. The labor and manufacturing costs that drove production overseas initially are unlikely to change, and consumers don't value local production enough to pay the required premium.
Telehealth comes to the fore. Telehealth services have expanded due to the pandemic, with technology and accessibility a significant part of the success. Before COVID-19, only a fraction of care was done remotely. However, this number jumped to 95% during the pandemic and has stabilized at 38 times higher than pre-pandemic levels. The availability and reliance on telehealth are likely to continue to be valid parts of medical care where appropriate.
Cohabitating with the virus
When COVID is no longer a disruptor and we accept that we're living with the virus, how will this look?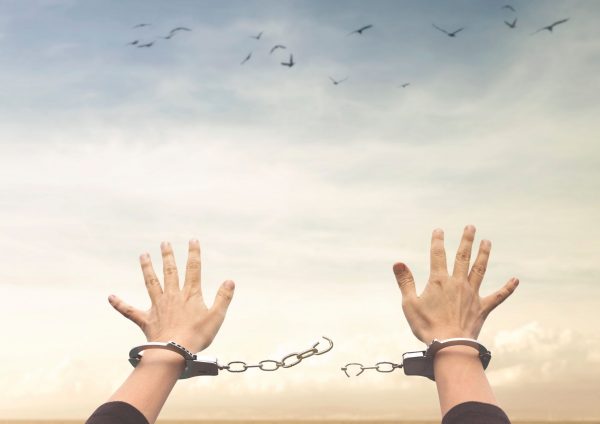 The burden on the hospital system should decrease. With over 212 million Americans fully vaccinated and boosters rejuvenating immunity, cases may continue to rise but it's likely the worst outcomes will be avoided.
Protection will focus on the elderly and immunocompromised. Data have shown that 75% of COVID-19 deaths occurred in people over the age of 65 and they have a greater risk of hospitalization than other age groups. In the US, around 52 million, or 16 % of the population, are 65+, and an estimated 10 million people are immunocompromised. The use of boosters, antiviral medicines, and rapid testing of contacts will be critical in saving lives for these groups.
Opinions and beliefs soften. While it's unlikely that deeply held opinions and beliefs will shift, as public life continues to normalize, attitudes towards things like masking, vaccination, and mandates will likely soften.
The virus continues to evolve from a healthcare perspective. Medical professionals are keeping a close eye on the long-term effects of COVID-19, and given it's a relatively new virus, many of these are yet to be fully understood. Similarly, the use of vaccines and boosters is evolving as research continues into more effective, widely available, and robust options.
Hygiene practices remain a solid defense. Staying home when sick, wearing masks in high-risk public spaces, and regularly washing your hands will all remain essential practices.
COVID is here to stay – we'll learn to live with it
With experts abandoning the hope of eliminating the virus, we must learn to live with it while protecting our healthcare system and those who are most vulnerable. As time passes, medical professionals will gain greater insight into the virus, and it's hoped that what is currently a catastrophic global issue will wane in its severity.
DISCLAIMER
The above is purely an opinion piece and of general nature only. Please speak to a medical professional for specific advice relevant to your unique situation.