It won't do the dishes, but it will make your life better
What was once the domain of crystal-loving hippies is now becoming more mainstream, as people discover the benefits of meditation for counteracting their hectic lives. Science has given it two thumbs up too, demonstrating that training your mind to focus and redirect thoughts can do everything from reducing stress to better concentration.
Here's why you should be meditating, according to actual scientists.
Reduce stress
If you're stressed, physically or mentally, your body produces more cortisol. This hormone triggers cytokines, which cause inflammation, disrupt sleep, increase blood pressure, cloud the brain, and can increase the risk of depression and anxiety. No thanks.
Stress quite physically makes us sick, but you can combat it with meditation. A study followed more than 3,500 people for eight weeks while they learned to meditate. When controlled for other factors, the study found meditation reduced the stress-inflammation response. Great news if you suffer stress-related diseases like IBS, PTSD and fibromyalgia.
Control anxiety
Less stress = less anxiety. The study mentioned above found that there was a reduction in anxiety along with other negative thoughts and behaviours, like paranoia and obsessive-compulsive responses.
A small study backs this up. It had subjects complete an eight-week mindfulness meditation course, with most experiencing a reduction in anxiety. The three-year follow-up showed that those who continued with the meditation experienced long-term benefits. Studies also find that the effects are about the same as exercise, so if someone is physically limited in movement, this may be an alternative or complementary option.
Improve emotional health
Studies find that meditation consistently helps to alleviate depression in the short and long term. While we don't know why meditation improves your mood, we do know what it does to your brain, physically. A study compared the electrical brain activity of those who did and did not meditate. The people who meditated showed more activity in the areas of the brain that are related to optimism and positive thinking.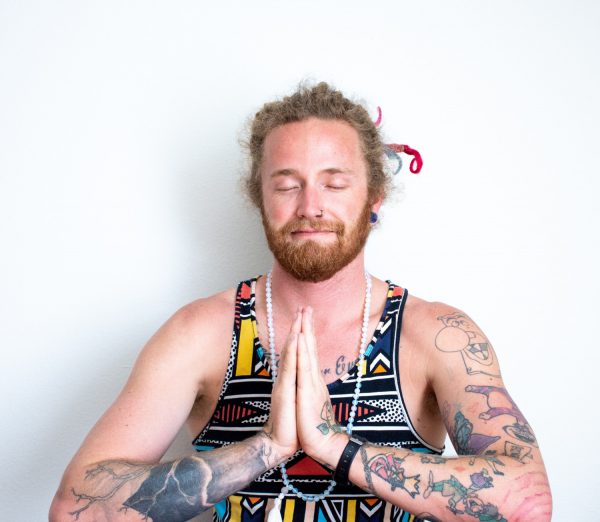 Improve self-awareness
Some forms of meditation, known as self-inquiry meditation, can help individuals better understand themselves and how they relate to others. This leads to greater personal growth, healthier relationships and overall extra happiness.
Some meditation types are particularly good for recognising and managing harmful thoughts. They can help gain awareness of thought patterns, and steer practitioners away from self-defeating or negative ideas.
Increase attention span
Focussed-attention meditation is a bit like weight lifting for your brain. When you use those parts of your brain, you strengthen them, and develop greater endurance. A study showed that completing a mindfulness techniques course that included meditation significantly improved attention, and allowed participants to orient their focus better.
Reduce age-related memory loss
Those participants who meditated in one study improved in memory tasks, and showed better cognitive function than those who didn't meditate. A meta-study of 12 meditation experiments also showed that the benefits of a variety of meditation styles included increased memory, attention and mental quickness in older people.
This works with dementia sufferers too, with improved focus helping to increase mental clarity and memory.
Create kindness
Meditation can help increase positive feelings and actions towards both others and yourself. There have been over 22 studies that have shown that Metta (a style of meditation focussed on this area) helps with self-love, marriage relationships and anger management. The interesting thing about this meditation is that unlike other meditations, the benefits of Metta increase with practice, so the more you meditate, the kinder you get.
Fight addictions
Meditation can help create mental discipline. This has flow-on effects for those wanting to overcome addictions of any sort. By increasing self-control and awareness of triggers, addictive behaviours can be managed better.
This meditation helps people to increase willpower, control emotions instead of being controlled by them, and understand the causes of their addictive behaviours.
This is more than just alcohol – emotional and binge eating may be controlled better too.
Improve sleep
Sleep is incredibly important, yet so many people don't get a good night's sleep. About 50% of the population will have insomnia at some point. Two meditation programs were tested and researchers found that those who meditated before bed fell asleep sooner, and stayed asleep for longer than those who didn't. Meditation helps by controlling racing thoughts, relaxing the body and easing tension.
Manage pain
Pain is largely controlled by the brain. While the injury is a physical problem, the brain is left to interpret it, and that response can be elevated in some people.
Meditation helps people to control their sensitivity to pain. A study showed that meditation decreased the incidence of chronic and intermittent pain.
Decrease blood pressure
Meditation reduces blood pressure by relaxing the nerve signals that operate the heart. A study of almost 1000 people showed that concentrating on a silent mantra reduced blood pressure by five points on average. This is most effective in older people, or people with high blood pressure.
What are you waiting for?
Meditation can be done anywhere, any time. You don't need any special equipment, and it doesn't cost you any money, but the benefits can be huge.
There are two main styles of meditation:
Focused attention: this concentrates your attention on a single thought, sound, object or visualisation. It removes distraction.
Open-monitoring: this encourages you to pay attention to all aspects of your environment, thoughts, and feelings.
There are a range of apps and meditation exercises available, so it's easy to find one that works for you. Whether you do it first thing in the morning before the craziness of the day, or last thing at night to send you to sleep, the benefits can be amazing.