How to travel safely and with confidence
After months of lockdowns and pandemic restrictions, many of us are itching to get out and explore. And there's never been a better time. With countries welcoming tourists with open arms, the world's our oyster again – and it's time to take that trip you've been dreaming about for the last two years!
They say that the world is a book, and those who don't travel only read one page. But the benefits of solo travel go beyond just enriching your understanding of the world – you'll also gain confidence and resilience, meet new people, and exchange perspectives. Traveling alone might make you nervous, but with careful planning and organization, it could be one of the best things you ever do.
Whether you want to indulge in pastries in Paris, hike the Himalayas, or sightsee around Slovakia, we've got you covered with tips on traveling alone, safely, and confidently.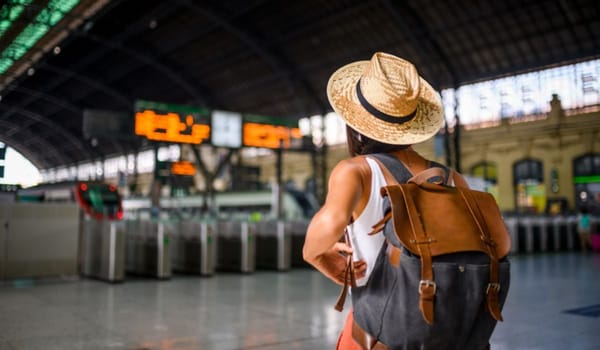 Going it alone around the globe
Get organized and copy your documents
You've booked your flights and planned your itinerary. When packing your camera, don't forget the most important things of all – your travel documents. Always carry paper copies of your passport, flight itinerary, accommodation details, and insurance documents in case your phone dies. As an extra measure, email copies to a loved one back home. That way, if you lose your phone, passport, or travel documents, you can easily access them via email, print them out at an internet café, or have them sent to an embassy directly.
Plan your finances
Having your finances in check is important when you're traveling alone – you don't want to misplace your credit card or be charged exorbitant fees because you didn't know any better. Research the best way to carry your money when you travel. Apps like monzo and wise can help you save unnecessary fees on transactions and cash withdrawals. Always put your money somewhere safe, and keep details of a backup credit card with a family or friend in case of an emergency.
Pack the essentials
No one travels without a phone these days – it's your navigator, camera, communication, and the holder of all your travel documents. A battery bank lets you recharge it when you're out and about.
Don't make the mistake of misplacing your passport or having it stolen. If your passport and travel documents always live in the same place – in a holder strapped to your body – you're far less likely to lose them.
You never know when illness or injury might strike. Pack a small, lightweight bag with plasters, antiseptic cream, tweezers, antibacterial wipes, and paracetamol. If you're going somewhere less developed than you're used to, things like insect repellent and medicine for upset stomachs are good to have on hand.
If you take regular medication, make sure you have enough to last the trip. Pack lens cleaner if you wear glasses, and bring some sunglasses too!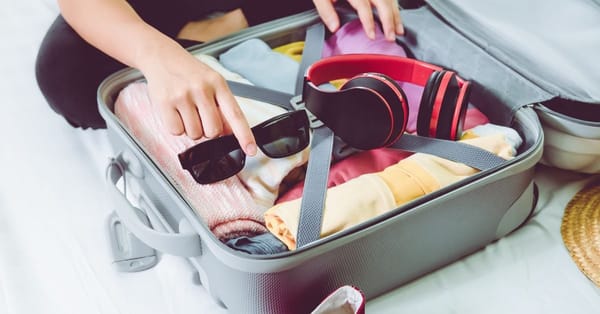 Pre-plan accommodation and transport
Google to find the cheapest and safest way to get to your accommodation from the airport when you land. It also pays to book centrally located accommodation – you'll feel much safer in a busy hub than somewhere remote. Don't forget to check reviews from other guests before you book.
Carry a door wedge
Wherever you go, you'll likely be surrounded by other keen travelers. But for security and reassurance, purchase a door wedge as an extra safety measure – put it under your door so it can't be opened. A door wedge is cheap and lightweight, and you'll sleep better at night.
Pack light
Traveling alone means you only have one set of hands to carry bags. Depending on where you're heading, make sure you only pack what you can manage yourself – you don't want to lug two suitcases up flights of stairs or juggle four bags while checking in. If in doubt, pack light and stock up on what you need along the way.
Embrace the culture
The great things about traveling are experiencing different ways of life and gaining a new perspective of the world. Dive headfirst into the culture on your trip and soak up the knowledge – that's the icing on the cake of your solo adventure.
Chat to locals
There's no better way to get a feel for a place than to experience it like a native. Strike up a conversation at the local coffee shop and get their recommendations for the best eateries and sights. If you're feeling a little shy, apps like step your world and foursquare will have you living like a local in no time.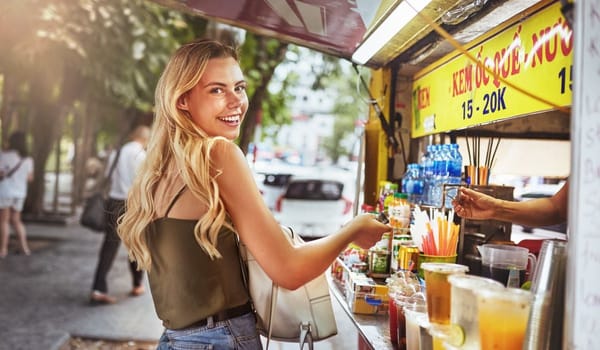 The world's your oyster – explore it
There's an old saying: 'Travel is the only thing you can buy that'll make you richer,' and we'll add to that – a solo venture is something for the bucket list. With careful planning and organization, a solo trip will open your eyes to the world and give you the adventure you've been craving after two years of lockdown. So, book your flight, pack your bags, and get on your way – the world awaits!