How to take your relationship to the next level
The dating world is no longer as straightforward as plain old boyfriends or girlfriends who eventually head towards marriage, shared finances, homeownership, and babies. In today's coupled-up world, there are de facto relationships, casual ones, plain hooking up and making out, going exclusive, and open relationships to consider. But one thing hasn't changed. Many of us are still looking for a serious relationship, and often it's converting casual to committed that is a roadblock in our journey towards coupledom.
If you're in pre-commitment territory, here's how to figure out whether you're ready to take the next step and which three deal-breakers can help your relationship go from casual to committed.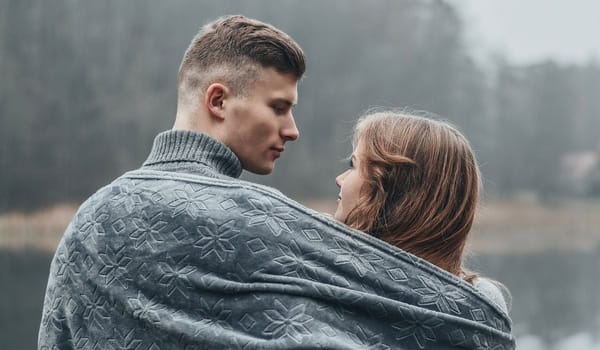 Is your relationship ready for the next step?
Before you psyche yourself up to have 'the talk' it pays to make sure you're ready to commit. Think about whether it's really something you want, and not just something you 'think' you should be doing because of your age, or the stage the rest of your friends are at. Here are six signs you might be ready:
Your dating apps are covered in cobwebs.
Nights out have been exchanged for nights in with them.
They're your first port of call for sharing any news – good or bad.
They've practically already gone exclusive with your friends and family.
Sleepovers don't ALWAYS involve sex.
You have a toothbrush at their place.
3 tips for getting serious
Before you skip straight to getting down on bended knee, test the waters and steer your relationship from casual to committed with these three tips. Once you've conquered these, you're ready to hit go!
Vacation together – taking a vacation with your beau is a big step in a relationship, and for good reason. It's often seen as a make-or-break situation where you get the chance to take in more than just the scenery. You'll both be outside of your comfort zones and away from your everyday routines – allowing true personalities, quirks, and travel-related pressures to shine through. There's a lot you can learn about someone once the walls of comfort come down – are they rude to airline staff, terrible at packing, or have questionable breakfast buffet etiquette? Sometimes these differences are all too much, but you'll often find your quirks are in sync or even complementary. And when this magic happens, your relationship deepens with shared experiences and a new understanding of your partner.
Talk money – financial woes are the leading cause of stress in relationships, and it's never too soon to find out if you are financially compatible. Talking about money can be awkward – there are feelings about success (or failure), independence, and aspirations in the mix – but it's an important one to have early and signifies that the relationship is getting serious. Here's what to cover: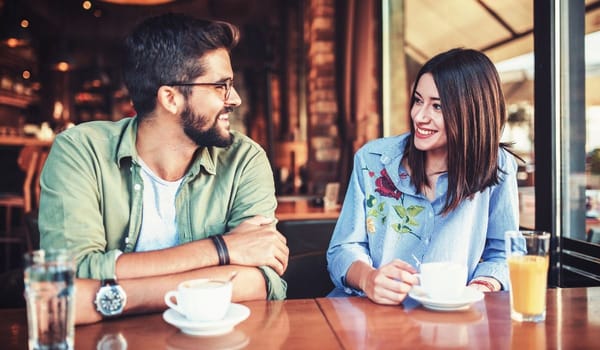 Where you both stand – disclose any debts you have and understand your respective money situations well. Talk about spending and saving habits.
Money goals – talk about where you both want to go in the future. Are you striving for different things or on the same page?
Combining finances – this is a big one and often comes with strong opinions. For some couples, a joint account is no big deal and just makes sense, but it's seen as being robbed of financial independence for others. Some couples never combine finances, and that's fine!
Discuss the future – some big, critical life issues are important to clarify before making the next move with your beau. Get clear on deal-breakers like having children, where in the world you'll want to live, and whether marriage is a priority for you both. If you're on the same page, this is easy. However, it is often a point where couples realize the importance of compromise.
It's time for the talk
The anxiety-inducing conversation about commitment can be tricky – unfortunately, it's not always a one-and-done chat. Relationships evolve, and things change along the way – so it's essential to keep the lines of communication wide open.
By getting clear on the above deal-breakers, having 'the talk' might come naturally, or at least you'll be confident you're on the same page and ready to move forward.